Hotels with an Incredible View! Boston, Massachusetts
---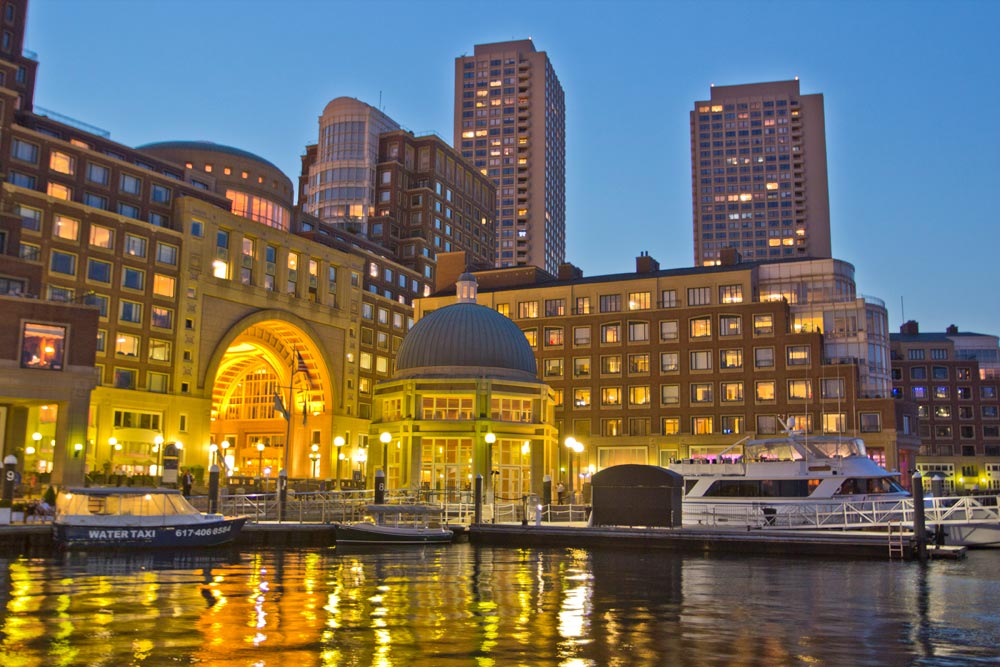 We understand that an incredible view is of utmost importance to luxury travelers. After a day of exploring a new city, there's nothing more enjoyable then returning to your luxurious accommodations and taking in the miraculous view before calling it a day. For others, there simply is no time to enjoy everything a city has to offer, and the only exploration one has time for is to take in the view from the hotel. We'd like to introduce you to our new blog series, which will be featuring incredible hotels with incredible views! Whatever your travel reasons or however much time you have to enjoy your trip, we hope you leave thinking wow what a view!
Our feature is the Boston Harbor Hotel which is situated on one of the nation's oldest wharfs in Boston, Massachusetts. Its unique combination of history, culture, location, and service has quickly made this hotel a Boston landmark. The Boston Harbor Hotel has been listed as 'One of the Best Places to Stay' by the Conde Nast Traveler, and its award winning restaurants, shopping opportunities, spa, and fitness center all contribute to its high level of luxury and comfort. What sets the Boston Harbor Hotel apart is its phenomenal views of the beautiful city and harbor, making it easy to stay in for the entirety of your stay and call it an escape!
Be sure to keep up with our blog series to discover various luxury hotels all over the world with the best views!
---