Four Seasons Hotel Boston Brews It Up
---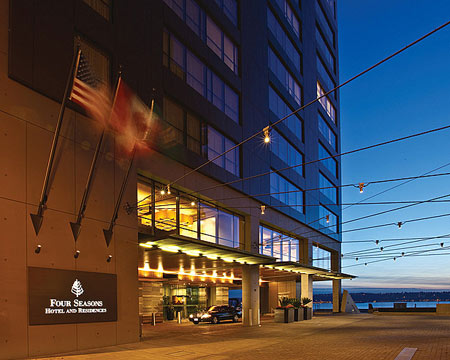 Are you a hops-head? Always looking for the newest IPA or Lager? You're iln luck! Several Four Seasons properties in the US are pairing up with local breweries to create custom batches and service offerings. 
Four Seasons Hotel Seattle has a new custom beer is called Never Trust a Skinny Chef. ART Restaurant Chef Jelle Vandenbrouke is serving up some creative dishes, including Skinny Chef Ale ice cream, inspired by the pale ale. The beer itself was made by local nano-brewery NW Peaks, which specializes in small batches and new inventive experiments. ART has also customized the beer tap handle, in likeness of Executive Chef Kerry Sear.
Santa Barbara may be known for its wines, but the region is also home to numerous microbreweries.  Four Seasons Resort The Biltmore Santa Barbara has teamed up with the award-winning Telegraph Brewing Company to create its own signature beer. Served only at the Resort's Ty Lounge, the extra-pale ale was inspired by evenings spent strolling through the area's citrus groves. The ale's name, 1927, was chosen via social media. 1927 is also the year the hotel opened.  
Considering a Beantown wedding?  Four Seasons Hotel Boston is offering those who book a ceremony at the hotel a break from the usual champagne toasts. Beer-loving lovebirds can choose from custom beer stations or a travelling kegerator. On offer are exclusively Boston-brewed beers, including Samuel Adams and Allagash Belgian White. Ifyou aren't getting married, but still want to take advantage of the beerfest, the package can be booked for other events. 
---