Presidential Suite at the Beverly Hills Hotel
---
For a celebrity style getaway, the Presidential Suite at The Beverly Hills Hotel offers an iconic setting within a legendary building. Overlooking downtown LA, the suite blends contemporary style with Old Hollywood glamour, such as an emerald green velvet couch, oak furnishings, mohair, and silk accents. There's a balcony with panoramic views and a lounge space, plus a large living room with a fireplace and grand piano. Ideal for entertaining, there's a full kitchen and dining room, complete with a bottle of Krug champagne to toast the occasion. Read more below the photo of the dining room.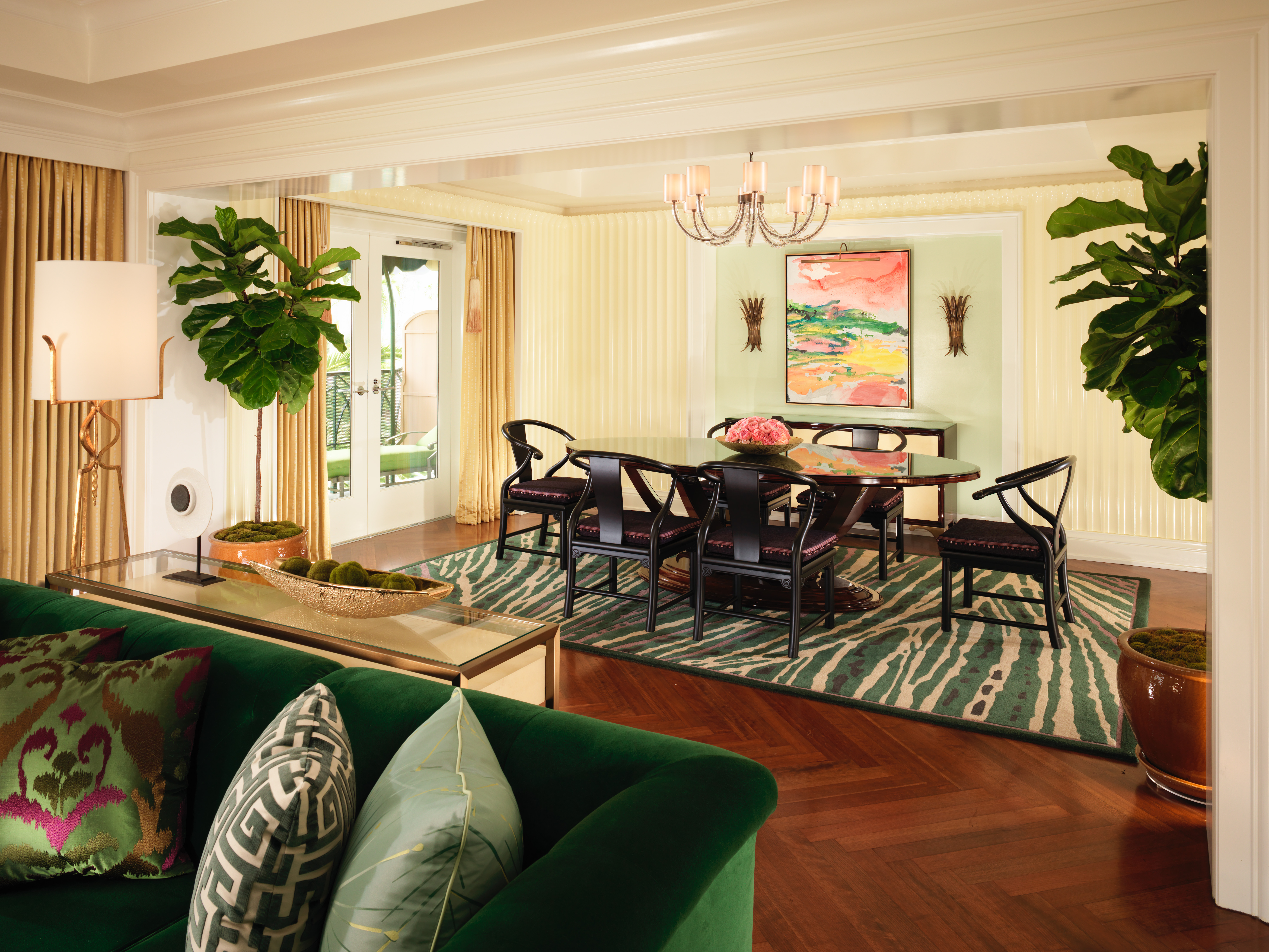 To work on closing the deal while staying in style, the suite has a separate office with a regal desk and seating for guests. Continue below the office photo.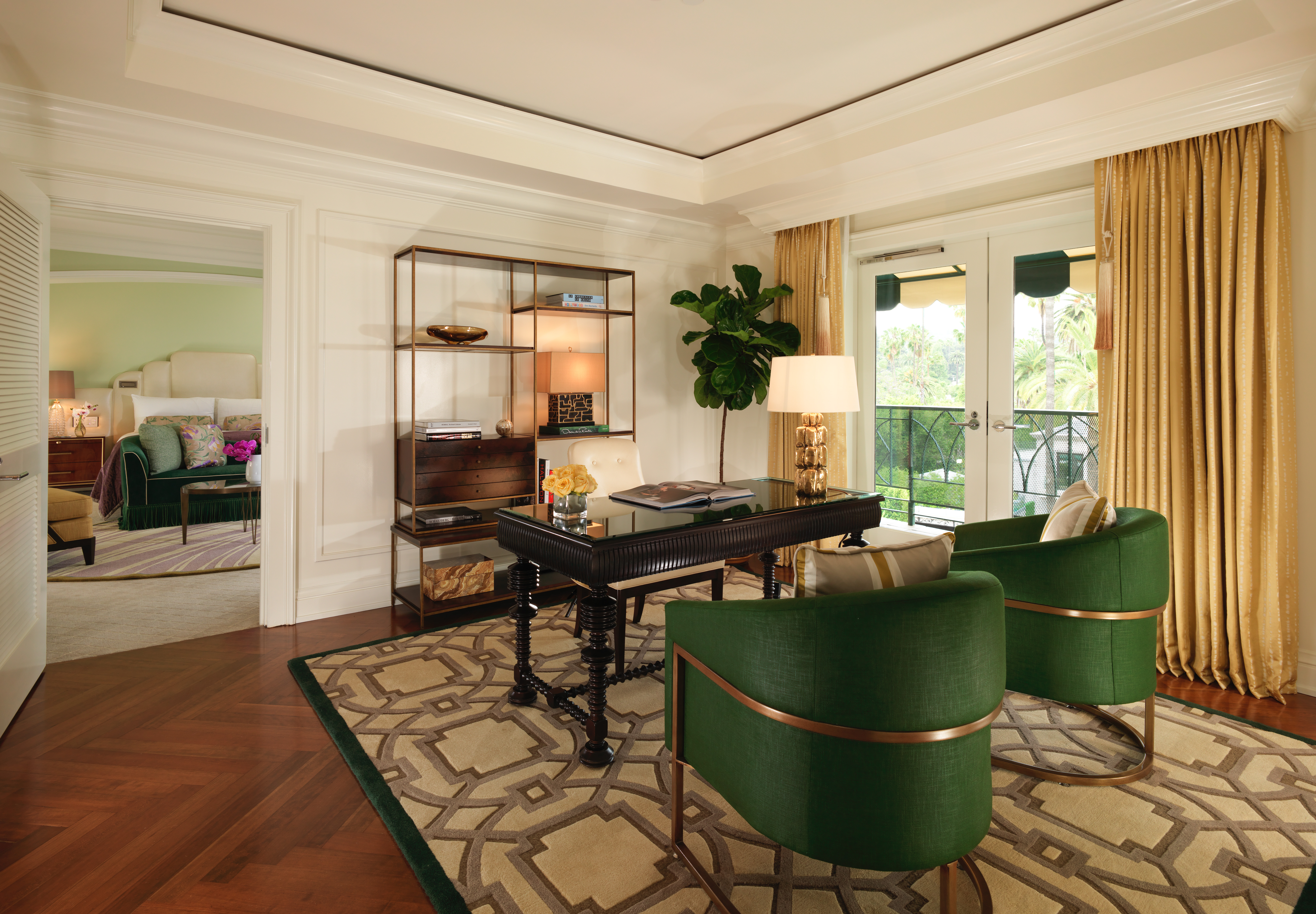 To unwind, the luxurious marble bathroom and powder provides the ultimate celebrity style retreat. While the opulent guest room has a chaise lounge, elegant furniture, and a spacious, residential feel. Continue below the photo.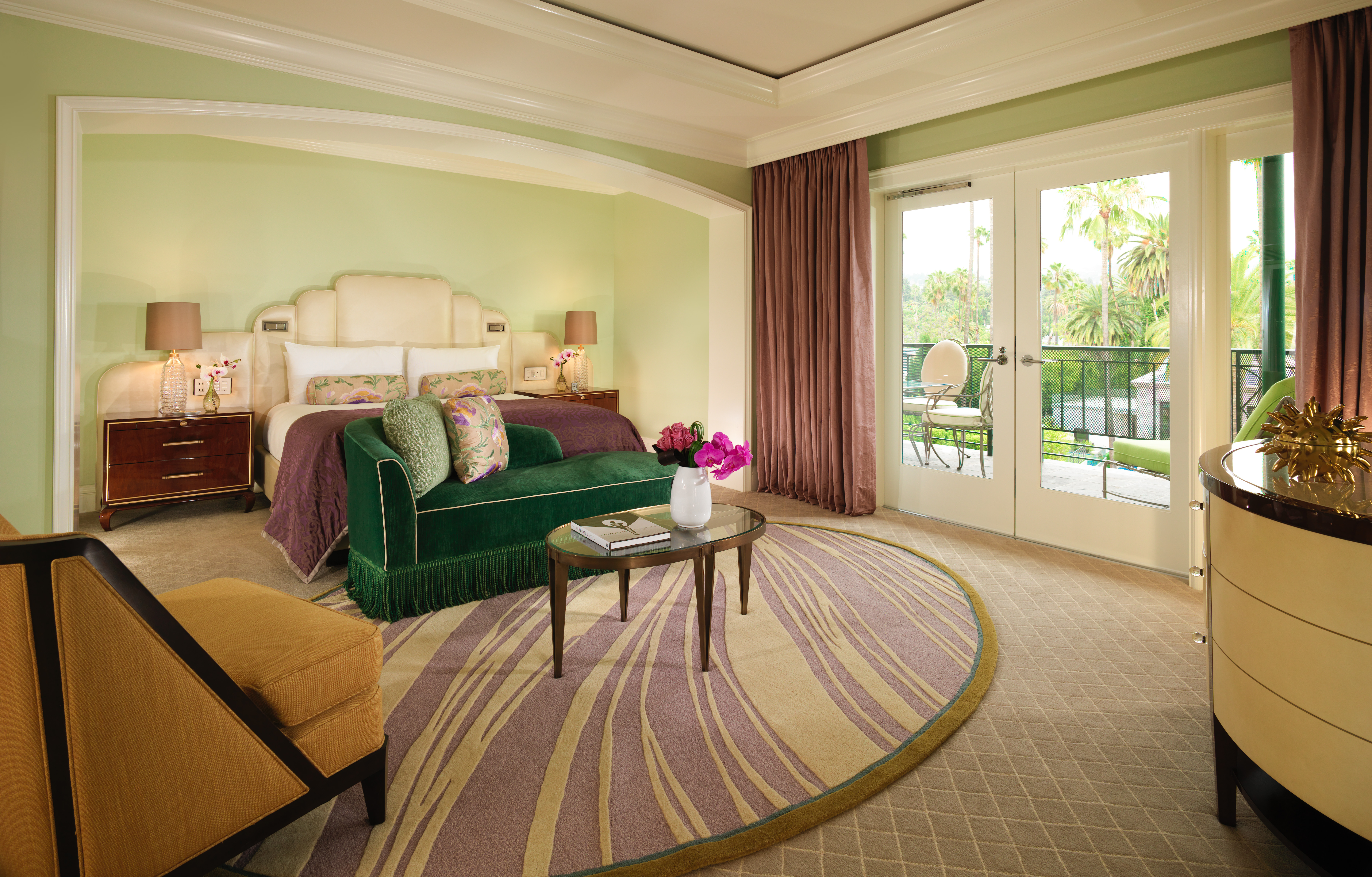 Does your pet like to travel in celebrity style? The Beverly Hills Hotel welcomes pets with custom dog beds, bowls, and personalized bone-shaped dog cookies with pet's names written on the cookies.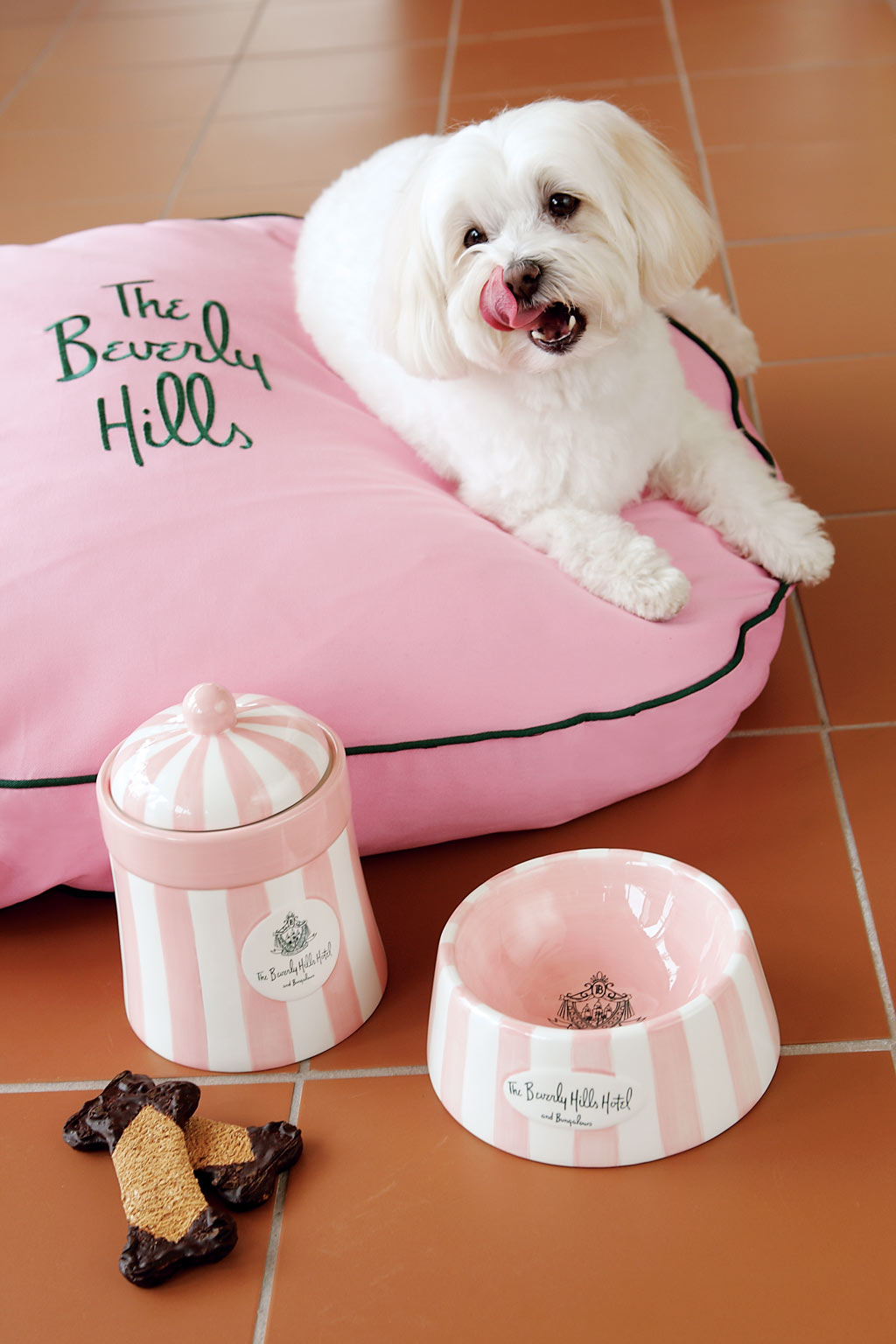 Built in 1912 and named Beverly Farms, the hotel began before there was the city of Beverly Hills. Set on 12 acres with a white stucco Mission Revival-style exterior and a terra cotta roof, the property was built to lure Easterners to the West Coast with a hotel halfway between Los Angeles and the sea. Over the years, the property has been the backdrop of movies on the silver screen including Gregory Peck and Lauren Bacall's "Designing Women," and Neil Simon's "California Suite." Popular with movie stars, royalty, musicians, and athletes, the hotel welcomed Marilyn Monroe during the filming of "Let's Make Love," Faye Dunaway spent the night at the hotel after winning an Academy Award, Charlie Chaplin was a frequent guest in the 1920s, John Lennon and Yoko Ono spent the week in a bungalow in the 1970s, and Liz Taylor was a frequent guest. Throughout the years the property has continued to evolve with renovations to keep it a glamorous setting with upscale amenities, and a bespoke atmosphere.
Learn more about The Beverly Hills Hotel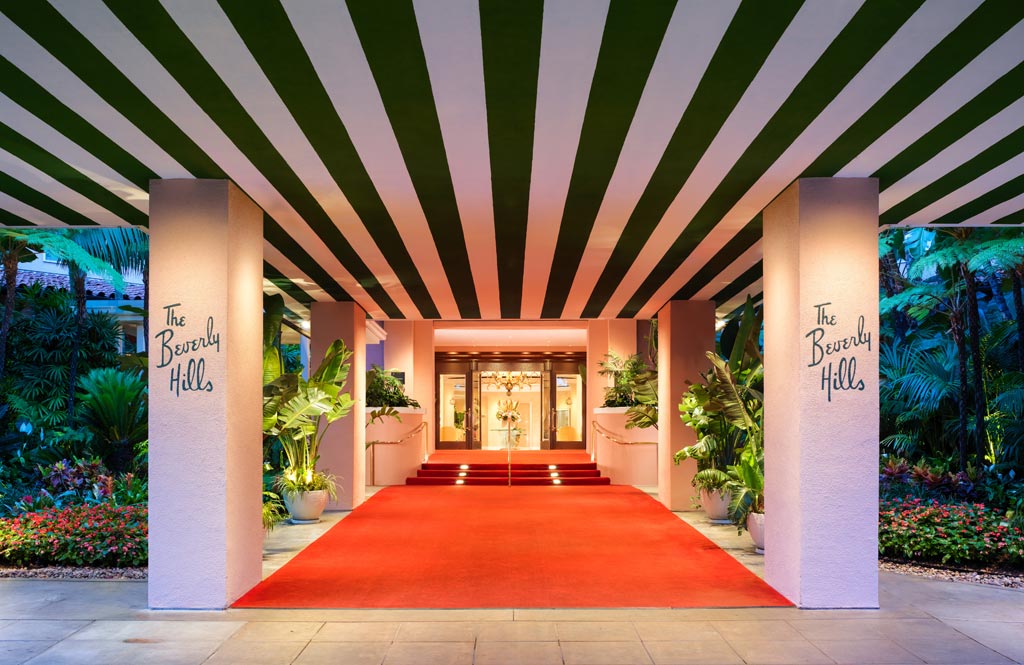 ---
Related Hotels

Los Angeles, United States

Set within a 12-story art deco-inspired building along Wilshire Boulevard, the Waldorf Astoria Beverly Hills is a luxury hotel offering an urban oasis and exclusive location. Designed by the legendary Pierre-Yves Rochon, the... more >>