Luxury Pet Friendly Hotels in Washington, DC

All of the best luxury hotels in Washington, DC that will let you travel with your pet, brought to you by Five Star Alliance - the luxury hotel experts.


Morrison House Hotel
| Alexandria, VA, United States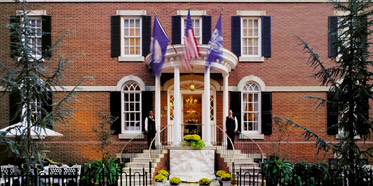 Morrison House offers a story of classic accommodations surrounded by the historic neighborhood of Old Town Alexandria. As the chapters unfold to this charming four star hotel, guests will discover the elegance and sophistication in the decidedly American feel throughout its 45 guestrooms and suites, and the ready access to all there...