The Best Harbor Hotels in Vancouver

Vancouver City is bordered on the north by Burrard Inlet, which is the City's main harbour. English Bay, a large body of water that is popular with sailboarders and sailboaters alike, also serves as a freighter's 'parking lot' as they wait for berths in the harbour. The Bay marks the western edge of the City's downtown core and the northern edge of the City's west side and Point Grey area.
For some of the best views in all of Canada, these luxury hotels in Vancouver offer direct Harbor views. Vancouver's downtwon encompasses the harbor and from their you can see the Strait of Georgia's waters, glacial fjords, and mountains capped with snow and covered in dense old-growth forest.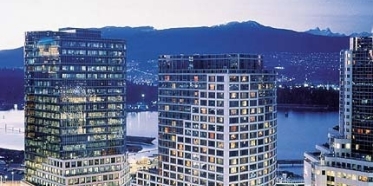 Surrounded by the coastal mountains and blessed with a spectacular harbor, lush city parks and undeniable charm, The Fairmont Waterfront has a stunning view wherever there's a window. With state-of-the-art conference facilities, every detail will be taken care of to make sure you can get down to business. At the end of a busy day,...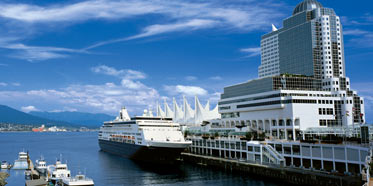 Uniquely Located On Vancouvers Spectacular Harbourfront, Steps From Entertainment, Shopping And City Sights, The Pan Pacific Vancouver Offers Panoramic Views Of Rugged Mountains, Glimmering Skyscrapers And A Harbour Busy With Cruiseships And Sailboats, All Delivered To Your Bedside From Generous Picture Windows. These Astounding...