Good things come in small packages. That's what you'll find on our list of the Best Boutique Hotels. Small luxury boutique hotels offer an alternative to the typical luxury hotel experience. Expect intimate settings with full service accommodations. These tiny gems offer personalized service, hip exteriors, and exquisite furnishings. Many boutique hotels are located in historic buildings, both city and country, that are outfitted with state-of-the-art technology. Our Best Boutique Hotels offer big style and service in an intimate setting.


Hotel Firefly
| Zermatt, Switzerland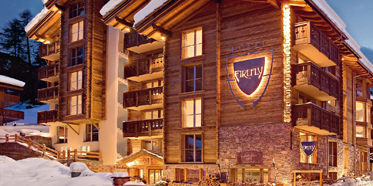 The luxury suite hotel FIREFLY is one of the most stylish hotels in Zermatt. A This modern take on the traditional alpine lodge is located at the foot of the Matterhorn, hotel FIREFLY offers spectacular views of the popular European ski area. Fire, water, earth, air - the four elements are represented on every level of the hotel....