Best Business Hotels 2014

When you have to suit up, you'll want to check out our list of the world's best luxury hotels for business travelers. These deluxe business hotels are at the top of the list and offer meeting space, ballrooms, Wi-Fi, business centers, rental or complimentary computers and iPads, catering, and dedicated business concierges. No matter the size of your meeting, there's a space for you. Choose from rooftop terraces, bowling alley bars, traditional state-of-the-art meeting rooms, and ballrooms. Plus, at these five-star hotels, pampering is the new business amenity. Mobile computing means a conference call can be had at a high-end spa or even by the pool. Fitness centers can help executives stretch out after meetings, and wining and dining clients can be done at the fine dining establishments inside these luxury hotels. If you need to mix business with pleasure, many of the world's best business hotels offer amenities and activities for the whole family. Special touches such as translation services, round-the-clock dinner menus for jet-lagged guests, personal trainers, transportation services, and the latest technology, all coupled with service standards that make these hotels the best in the business all round out your experience.


Gramercy Park Hotel
| New York, NY, United States (Gramercy Park)

With one-of-a-kind furnishings, paintings and sculptures created by Julian Schnabel, the Gramercy Park Hotel is more than a unique luxury property - it's a work of art. Set in one of the most coveted areas of Manhattan and bordering on New York City's only private park, the legendary hotel has, for almost nine decades opened its...
Five Star Alliance Perk:
Reservations booked under the "5 Star Signature Package" rate or "Best Available Rate" will also include daily continental breakfast for two through in-room dining, a $100 food and beverage credit per room/per stay for Rose Bar or Jade Bar or in-room dining, a welcome amenity, and complimentary WiFi.
Taj West End
| Bangalore, India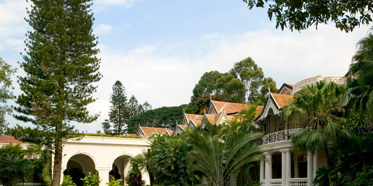 The Taj West End is Bangalore's unique 5-star deluxe hotel. Situated near the city centre, the hotel's 20 acres of landscaped gardens are a fine tribute to Bangalore, the garden city of India. The hotel is 15 minutes from the business, entertainment, and shopping districts and close to the horse racetrack, golf course and the planetarium....
Tower Club at lebua
| Bangkok, Thailand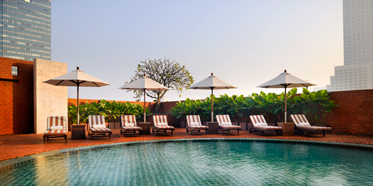 Tower Club at lebua is a luxurious five-star hotel in Bangkok, one where every moment is memorable, personal, and exceptional. The hotel was named the World's Leading Luxury All-Suite Hotel at the World Travel Awards. On the 51st through 59th floors, the views from the 221 gigantic suites are even more extraordinary, the separate...