Best Business Hotels 2014

When you have to suit up, you'll want to check out our list of the world's best luxury hotels for business travelers. These deluxe business hotels are at the top of the list and offer meeting space, ballrooms, Wi-Fi, business centers, rental or complimentary computers and iPads, catering, and dedicated business concierges. No matter the size of your meeting, there's a space for you. Choose from rooftop terraces, bowling alley bars, traditional state-of-the-art meeting rooms, and ballrooms. Plus, at these five-star hotels, pampering is the new business amenity. Mobile computing means a conference call can be had at a high-end spa or even by the pool. Fitness centers can help executives stretch out after meetings, and wining and dining clients can be done at the fine dining establishments inside these luxury hotels. If you need to mix business with pleasure, many of the world's best business hotels offer amenities and activities for the whole family. Special touches such as translation services, round-the-clock dinner menus for jet-lagged guests, personal trainers, transportation services, and the latest technology, all coupled with service standards that make these hotels the best in the business all round out your experience.


The Mena House Hotel
| Cairo, Egypt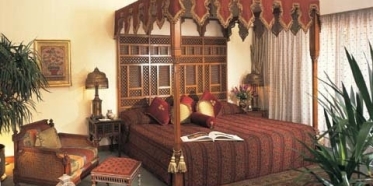 The Mena House is one of the most unique hotels in Cairo, with its own rich and colourful history. Surrounded by 40 acres of verdant green gardens, this palatial hotel is located in the shadows of the Great Pyramids of Giza in Cairo. The royal history of the hotel is reflected in luxurious interiors that are embellished with exquisite...