Luxury Hotels in Bermuda and the Caribbean with December Availability!
---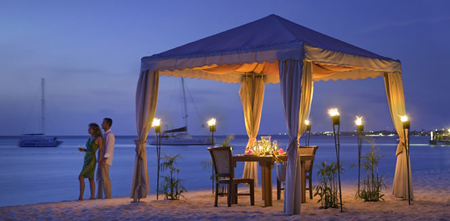 The winter holidays are just around the corner, but if you haven't had a chance to make your travel plans just yet, then keep reading to discover which hotels still have availability in late December!
Escaping the snow and lounging on the beach sounds pretty appealing, making Bermuda and the Caribbean an extremely popular getaway during the holiday season for our luxury travelers. Many hotels are booked solid, but there are still a few left with availability in late December. Be sure to make your reservations soon; these availabilities won't last long!
Hyatt Regency Aruba Resort and Casino in Palm Beach, Aruba
The Reefs in Southampton, Bermuda
                                                                                    Fairmont Hamilton Princess in Hamilton, Bermuda
                                                                                    Fairmont Southampton in Southampton, Bermuda
                                                                                    Pompano Beach Club in Southampton, Bermuda
                                                                                    Bitter End Yacht Club in Virgin Gorda, British Virgin Islands
                                                                                    Casa de Campo in La Romana, Dominican Republic
                                                                                    Conrad San Juan Condado Plaza in San Juan, Puerto Rico
                                                                                   El Conquistador Resort and Golden Door Spa in Fajardo, Puerto Rico
                                                                                    Marigot Bay Hotel in Marigot, St. Lucia, West Indies
---

Related Hotels