Cities You Should See: Berlin is Alive Beneath Your Feet
---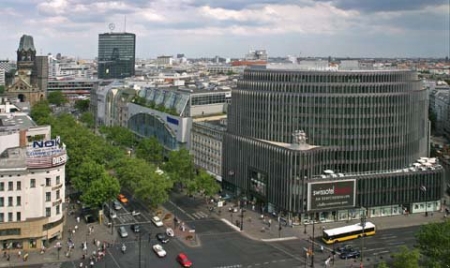 No matter how many blog posts, review sites, and travel brochures you read, nothing can compare to personal experience of a city. I want to share some of that first-hand experience with you, not as an expert, but as one traveler to another. In each installment, I'll share my experience of a city I've lived in or explored extensively. And to start things off, there's no better first destination than Berlin.
Berlin is a city so full of personality it's impossible to begin talking about it having any sort of unified character. In a lot of ways, Berlin is at the crossroads of modernity – because it was forced to rebuild so much in the last twenty years, it is at the forefront of new technologies and environmental policy, but all you need do is turn around to see the past. Sleek and modernized around the bombed out remains of history, an underground life bustles below the veneer of its tourist-friendly city center. Each neighborhood seems to be an oasis with a distinct personality from any other. But the pulse of a conflicted city, still determining its character, beats through the veins of the trolley lines and U-bahn stations that tie these disparate regions together in a cohesive web that only grows stronger as it pulls against itself. There's a certain measure of unity to the ever-changing cityscape.
And that's why I love it so much. Nowhere else I've been has a city felt so alive beneath my feet. Everyone knows the must-see locations: Checkpoint Charlie, Alexanderplatz, the remains of the Wall, the Brandenburg Gate. But what you don't realize until you visit is that the real charm of the city is how it has grown up around these historical centers. Just walking the streets, you'll see how a never-repaired husk of a building has been turned into an enclave for industrial art; how despite the line dividing the city having been consigned to history, the feeling of division still floats in the air. From the regal Charlottenberg palace to the contemporary art exhibit lodged in an old train station, Berlin is a city that wants to be seen, to be lived in.
If you want to see more than just another cookie-cutter royal palace or national history museum, Berlin cannot fail to deliver. Get off the beaten path, explore the neighborhoods, and really experience a city in transition. So grab a room at any one of its top-class hotels and give yourself an opportunity to fall in love with it the way I have.
---