Get to Know Hotel DeBrett
---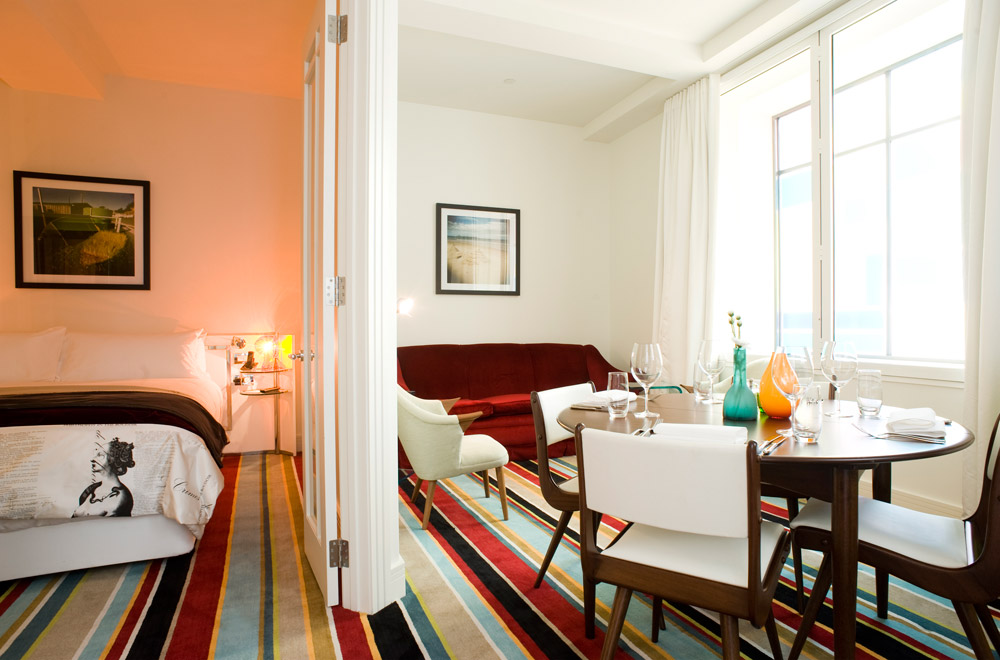 If a visit to Auckland is on your horizon, check in to Hotel DeBrett. Located in an historic building, the 25-room luxury boutique hotel connects downtown's hip and fashionable High Street with the business district found on Shortland Street. One of Auckland's first hotels was located here in 1841. Since that time, it has survived two fires, and two rebuilds, before the current building was erected in 1925.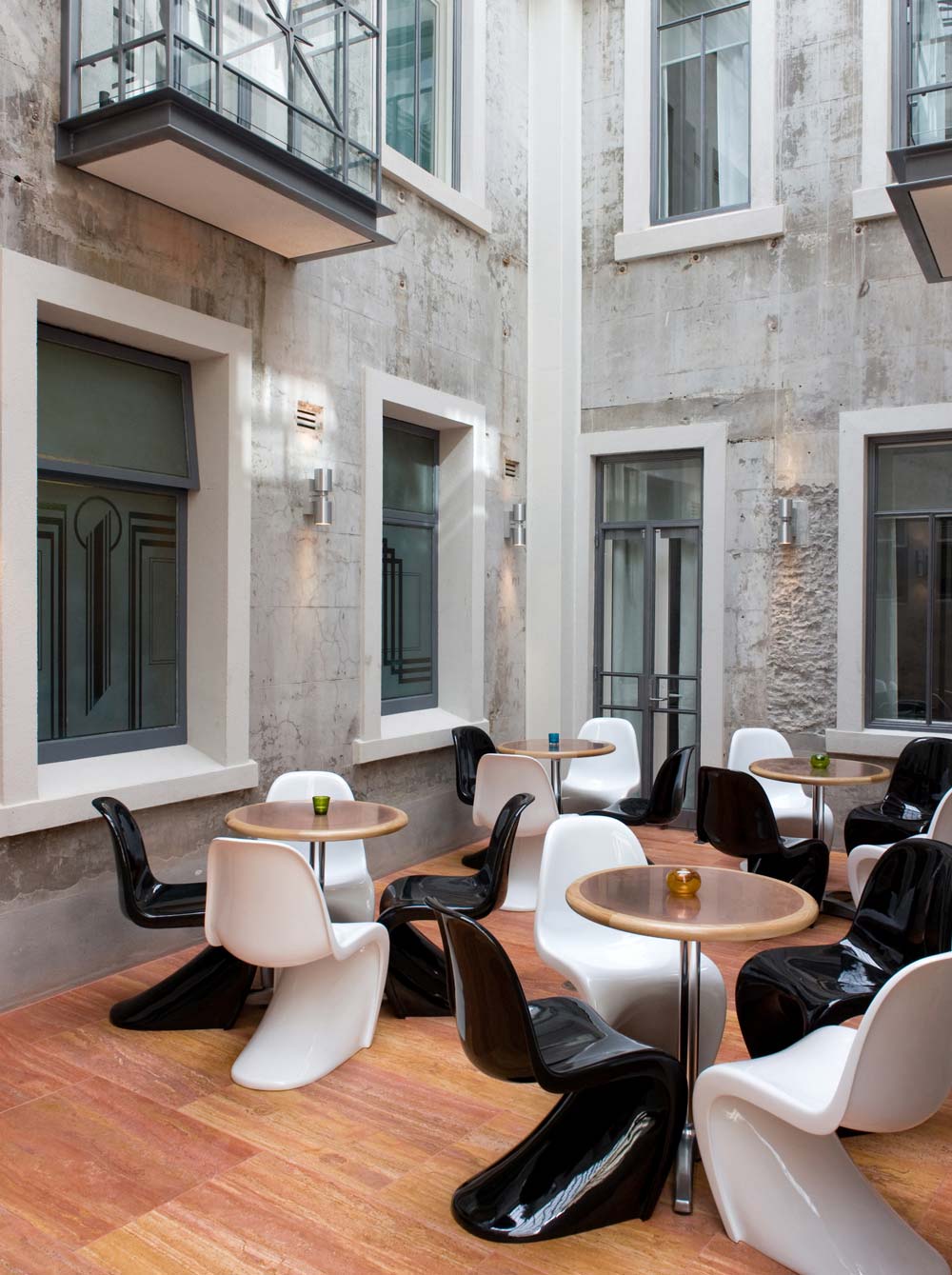 Every room is individually designed and complemented with eclectic furniture, New Zealand art and photography. All rooms feature bespoke carpet from hand woven 100% New Zealand wool. Classic rooms are filled with light from either High Street or the glass roofed atrium. Boutique Suites are ideal for business travellers needing space for work and private meetings, or for couples wanting a little more space, as all have a separate living room. O'Connell Suites are spacious duplex suites have been designed to cater for families. There is a double sofa bed in the living room, additional to the king/queen size bed in the upper bedroom, and separate half bathroom on the lower floor. Finally, Loft Suites offer the option of a two level suite with spiral stair access from living to bedroom, or a one level suite – some have Juliet balconies onto the rustic courtyard and the glass roofed atrium, others have inner city views.
At the heart of the hotel sits DeBretts Kitchen and the famous Art Deco inspired Housebar. Experience contemporary New Zealand cuisine featuring the best local produce prepared and cooked with care. The famous Housebar has been meticulously restored as Auckland's premier meeting place. A private drawing room has been created for exclusive use by hotel guests – while a glass roofed atrium and courtyard form the central focal point for guests and diners at DeBretts Kitchen. At street level the colorful Cornerbar has an emphasis on local craft beers and boutique wines. 
Hotel DeBrett aims to create a warm,welcoming environment, where guests felt at home, but with a quirky, unpredictable flair, excellent amenities, and top-notch service. 
Book a stay at Hotel DeBrett >>
---

Related Hotels