The Best Luxury Resort Recommendation for Families in the Maldives
---
Last week, the Five Star Alliance customer service team received the following questions and requests from one of our clients:
Hotel Name or City: Maldives
Number of Nights: 7
Number of Adults: 3 Ages of any Children: 2 children of 5 and 8
Subject: We need your recommendation for a hotel on Maldives
We are looking for a hotel, located close to Male, transfer time from the airport by speed boat should not be longer than 30 min. PADI scuba diving center is required, activities for small children, water sports, fitness center and spa. Accommodations should allow to have 2 seperate bed-rooms for 3 adults and a bed-room for 2 children (or a folding bed in a living room). What would you recommend?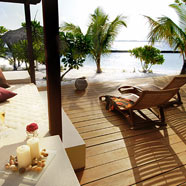 Here is part of our response to the client:
We think the best property for exactly what you are looking for would be the Kurumba Resort.
https://www.fivestaralliance.com/luxury-hotels/male/kurumba-hotel-maldives
The resort is a private island, and is located 2 km from the airport - a 10 minute speedboat available 24 hours a day. Unlike most luxury hotels in the Maldives, Kurumba allows children and offers them special amenities as well.
Unfortunately, almost none of the hotels that do allow children in the Maldives will offer villas or bungalows that will accommodate 3 adults and 2 children. Instead, at Kurumba, you will need to get 2 of each room, villa or bungalow (which are still spectacular, can be next to each other or centered around one courtyard, etc). Unless you stay in the Royal Kurumba Residence. The residence has 2 winged bedrooms, one sitting/dining area, two bathrooms, two swimming pools and a spacious sundeck over the beach. During one 7 day period that we checked in February, the nightly rate was USD 3280.00, per night. Otherwise, 2 superior rooms, the lowest price category, were at USD 465.00 per night, per room.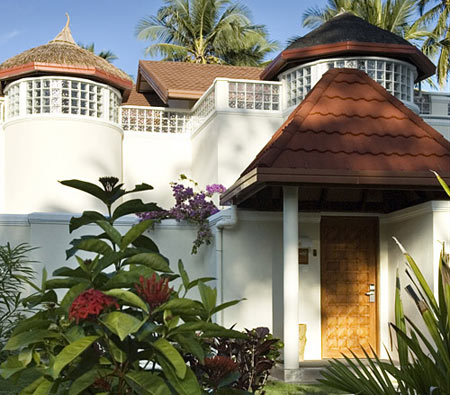 Superior rooms are grouped together in a 2 storey colonial house with a total of 4 rooms - which might work well for a group of 3 adults and 2 children.
At Kurumba, the resort's dive school is run to the exacting standard of PADI, with both Maldivian and foreign diving instructors.
Water sports include a catamaran and wind surf school and offers a range of fun activities - Parasailing with platform boat, Waterskiing, Wakeboarding, Kayaking, Banana Rodeo, Fun Tubes, Sailing Safaris with a skipper and more.
The spa offers 8 Treatment Rooms, Aroma Steam Room, Hydrotherapy Pool, Refreshing Bucket Shower, Gymnasium, Relaxation Lounge, Yoga Pavilion, and Bespoke Spa Packages.
Services and Amenities available at the resort for children include Baby Cots, Child products and toiletries at our Souvenir shop, Snorkeling and Swimming equipment for younger guests, Children's menus in all our restaurants and In-Room Dining, Small play area for Toddlers at the Sports Center, and babysitting services.
You can check rates and availability for this property, as well as see more photos, by clicking here.
---