Luxury Hotel Services: The Picnic Butler at The Lanesborough in London
---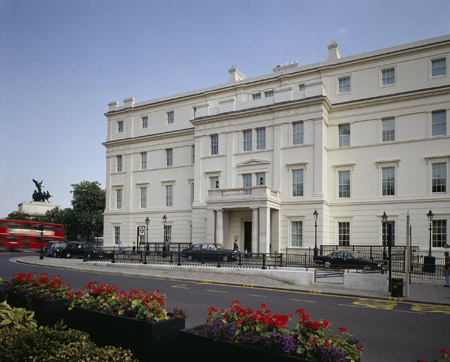 And we thought regular old butler service was nice. (
Pack up our bags, make our dinner ressies? Yes, please!
)
The Lanesborough
in London is upping the ante with an
exclusive new service
available for guests: a picnic butler. That's right. Just ask Jeeves, and you'll be able to wile away a leisurely afternoon in Hyde Park with a gastronomic luncheon served on china. Your picnic butler will pick the perfect location for you, unroll the carpets, set out the crystal, and pour the Champagne. Once you've finished feasting on the treats cooked up in the hotel's kitchen (
Cornish poached lobster with Beluga mayonnaise or truffled foie gras, anyone?
) just call your picnic butler who'll return in a jiffy to clear away the plates. Priced from £250 per person.
PS. While vacationing with your family in London, consider The Lanesborough's three-day family package, which includes a top-notch London itinerary created by the Head Concierge.
---