Hot Summer Rates from One Aldwych, London
---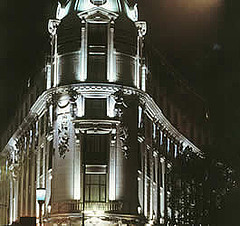 Enjoy summer in the city from just GBP 185! For one of the London's finest hotels, this rate is a
steal
. There's the happening Lobby bar, a fabulous swimming pool with underwater music, two excellent restaurants, luxurious rooms and truly professional service. And perhaps most importantly, you can't beat this London location.
One Aldwych
is bang in the middle of one of the world's most exciting cities, ideally suited for exploring the capital in the summer months. Stroll along the Thames and see the most famous sites, view the skyline from the London Eye, shop 'til you drop at every leading department store, hit a massive selection of galleries, exhibitions, theaters, and attractions just minutes away from the hotel.
Whatever your plans, make sure you take one of One Aldwych's picnic baskets
, packed with a delicious meal from the British coastline, fields, and farms. The perfect accompaniment to an outdoor concert or excursion to a park, the picnic hamper includes a selection of breads, olive oil and balsamic mixed for dipping, crudités, cheese straws, asparagus with hollandaise to dip, Quail scotch eggs with caper mayonnaise, quiche, along with a choice of rabbit or chicken and ham pie, salads, pots (like shrimp or Mackerel pâté), and desserts (think Gooseberry fool or Summer pudding with clotted cream.) Weekend rates start from GBP 185 per night in an Aldwych room, while midweek rates start from GBP 225. Available until September 9, 2007.
---