Get a Suite at Half the Price with Peninsula Hotels
---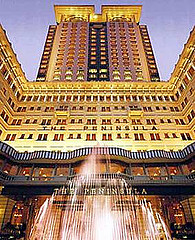 It's back! The "Suite Life" promotion at Peninsula Hotels has returned (and it's music to our ears). Peninsula suites offer the absolute pinnacle of luxury in seven cities around the globe-- from
Tokyo
to
New York
, from
Bangkok
to
Chicago
. You can enjoy these spacious suites, exquisitely decorated and decked out with all the latest cutting-edge technology, for half the price this summer. With the "Suite Life" package,
you'll get the second night for free when you pay for the first night.
This translates to about $200 for a two-night stay in
Manila
,
$309 in Bangkok
, and
$423 in Hong Kong
. Wow.
---