Family-Friendly London: Fabulous Nannies at London's Athenaeum Hotel
---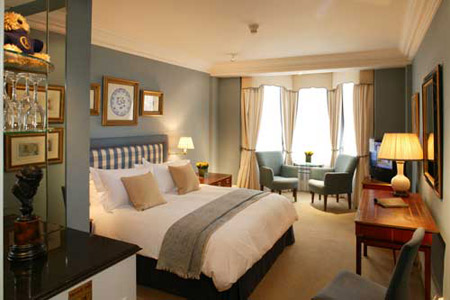 Leave it to one of the
world's best "family-friendly" hotels
to track down the top nannies in Britain to come take care of young guests at the hotel. After a nation-wide search, three
"real-life Mary Poppins-like ladies"
were chosen by the
Athenaeum Hotel's
selective interview panel consisting of Serena Zandegu, the hotel's Kids Concierge; six-year-old Alexander Clement-Davies; 10-year old Honor Robson; and actress Lynda Bellingham, star of Calendar Girls and All Creatures Great and Small. These "Fabulous Nannies"-- Deborah Walker, Angela Elis Webster and Anthea Lindsey--
had to answer questions like
"What's your favorite bug?" and "What would you put in a magic garden?"
Available until September 30, 2010: A Family-Fun Package, which offers up to three hours of complimentary nanny services for guests. Room rates are guaranteed in dollars, beginning at $450 for a Deluxe Room, $799 for a Suite, with a three-night minimum. A second room or suite of the same type is offered at a 50 percent discount. Also included: full English breakfasts for two and complimentary meals for children under 12; a picnic lunch for the family; complimentary transfer from any London airport; complimentary snacks and soft drinks from the mini bar; and complimentary Wi-Fi.
Related Articles:
The Best Views in London: The Rooftop Suite at The Athenaeum Hotel
---