Craving a Room-Service Burger? Bring Your Wallet
---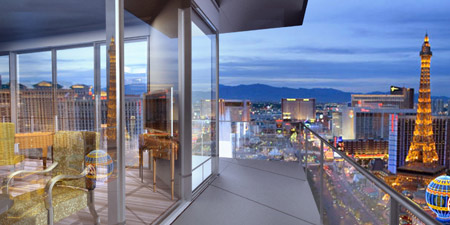 Room service is notorious for being expensive No matter the price, burgers are a world-wide room service staple. Here's a sampling of how much a burger will run you at eight luxury hotels worldwide. Keep in mind that most hotels also charge some combination of a service charge, gratuity, tax, or a delivery fee.
Hotel Palomar Chicago dishes up an all-American cheeseburger for $17 and a wild mushroom veggie burger for $14. 
US Grant Hotel in San Diego has a Grant Grill Burger. It comes on a potato bun with aged Goat Gouda, onion marmalade, Iceberg lettuce, confit tomatoes, and pickles. All those toppings will run you $17. 
The Metropolitan Bangkok offers a choice of a Lentil and 7 grain burger with tomato salsa, avocado and sprouts for 390 baht ($12) or the met burger made of black angus beef patties and topped with  prosciutto, tomato, lettuce, and bbq onions. It costs 580 Baht ($18).
Hard Rock at Universal Orlando Resort offers what they call a "legendary 10 oz. burger." It is topped with seasoned bacon, two slices of cheddar cheese, a fried onion ring, lettuce, tomato, and pickle. It has a side of fries and costs $18.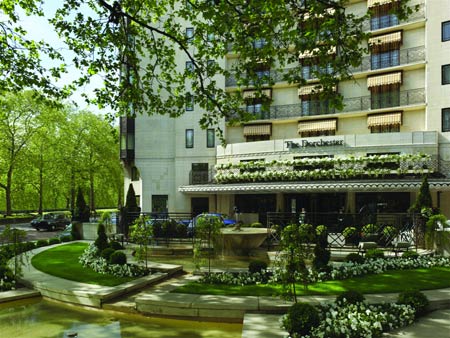 Park Hyatt Tokyo has a grilled hamburger or cheeseburger for ¥ 2,200 ($22).
Trump International Hotel Tower in New York has a grilled hamburger that is served with a Mesclun Salad and French Fries $26. 
The Cosmopolitan of Las Vegas (pictured left) charges $18 for the basic burger, But adding toppings such as bacon, cheese, and egg can push the price up to $30. The basic burger features tomato, lettuce, avocado, butter pickle, and Basil pesto aioli. It is served on bacon cheddar bread and comes with a market fresh fruit salad.
The Dorchester in London offers The Dorchester truffled beef burger for £39.50 ($66.50). It is served with truffle mayonnaise, truffle shavings and pan fried foie grass. Also on the menu is a grilled beef burger or cheese burger in a sesame bun with lettuce and barbecue sauce for £21.50 ($36).
Enjoy!
---