Buzz: Victoria Beckham to Design a Hotel in Dubai?
---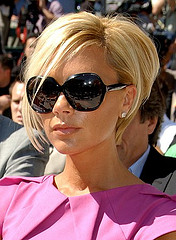 UPDATE: Sources confirm that this newsworthy tidbit was just the Internet rumor mill at work...
Move over, Armani. Victoria Beckham may be getting her own hotel in Dubai. Word on the street is that Posh was invited (for a whopping 25 million British pounds) to design a luxury property:
The hotel would be on Isla Moda, a fashion-themed isle off Dubai being developed with the help of top designer Karl Lagerfeld... Isla Moda is one of nearly 300 islands in Dubais man-made archipelago called The World because the isles are arranged in the shape of a map of the globe.
---