Things to Do at Porto Zante Villas and Spa
---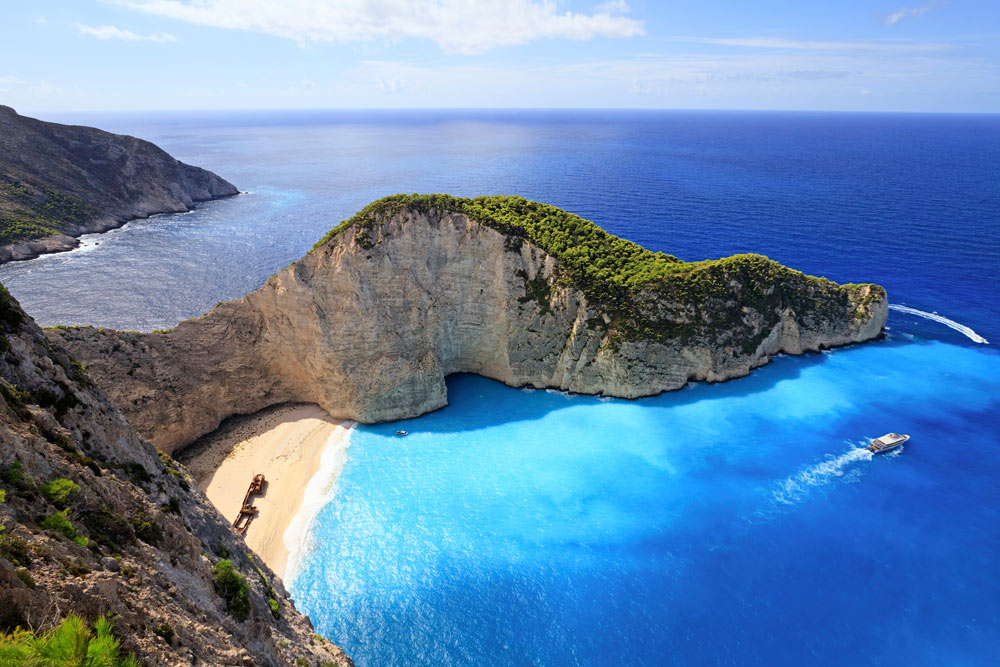 Porto Zante Villas and Spa is a private Greek getaway perfect for blissing out and relaxing. But, if you prefer your vacations with a little more adventure, here are some suggestions for things to do during your stay.

Navagio Beach
Sometimes referred to as Smugglers' Cove, Navagio Beach is one of the most popular attractions in Greece, with crystal-clear waters and the shipwreck of a notorious Greek smuggler ship. One of the best beaches in the world (as chosen by Condé Nast Traveler) awaits you only 20 minutes away from your villa by private speedboat or motor yacht. 
Blue Caves
A succession of caves reflecting the striking deep azure color of the sea, the Blue Caves invite you to admire their wild beauty and dive in their marvelous waters.
Caretta-Caretta Turtles
Visit Marathonisi Island, home to the endangered species Caretta-Caretta, and swim side by side with these beautiful creatures. Protected by the International Union for the Conservation of Nature, it is an absolute must-see is only 20 minutes away from your villa by private speedboat or motor yacht.
Dafni beach
Under the protection of the National Marine Park, Dafni beach is one of the most important turtle nesting beaches in Greece. Ideal for those looking for a secluded spot to relax and swim.
Kefallonia
Treat yourself to a private cruise with the resort's private speedboat, motor yacht, or sailing yacht. 30 minutes is all you need to reach Kefallonia, the biggest island of the Ionian Sea.
Bochali
Astonishing views of the capital of Zakynthos and other parts of the island, the Castle and the church of Virgin Mary of Chrysopigi, along with the traditional architecture and aristocratic allure, will make Bochali one of your favourite spots on the island.
Book your stay at Porto Zante Villas and Spa >>
---

Related Hotels