The Breakers Revels in Ocean Fitness
---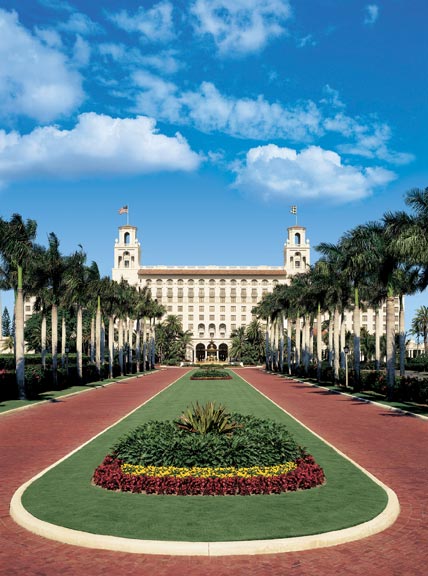 Take in the beach while still keeping fit on your next vacation.
Situated atop the resort's Mediterranean-style Beach Club complex, the flagship of The Breakers fitness collection, the masterfully designed 6,000-square-foot Ocean Fitness facility includes an expansive terrace for outdoor workouts (including cycling and yoga classes) beyond its 10-foot-tall windows that showcase breathtaking views of the Atlantic Ocean. This best-in-class, hotel fitness center features a network of advanced fitness solutions and equipment, an array of classes, and the expertise of professional instructors, personal trainers and a wellness coach to deliver a highly customized and energizing fitness experience.
Highlights of this modern facility include:
Functional workout and training equipment systems such as Life Fitness' Synrgy 360™Technogym's Kinesis One and Artis Collection

High-tech treadmills including the self-propelled Woodway, indoor cycling equipment, arc trainers, upright and recumbent bikes, lateral ellipticals and water rowers

Multi-faceted strength training equipment and a mix of dumbbells, kettlebells, medicine and balance balls, and resistance bands

Weekly rotation of over 60 classes that incorporate core strength and conditioning programs

Ocean Fitness is open daily from 6am. to 9pm as a complimentary amenity to hotel guests 16 years of age and older. Teens 13 and older may participate in fitness classes, while family fitness classes are open to guests with children 12 and under. 
There's also other ways to get your workout on at this West Palm Beach resort:

Hotel Fitness Center
Located on the first floor of the main hotel, this facility is fully equipped with cardiovascular, weight training and strength equipment.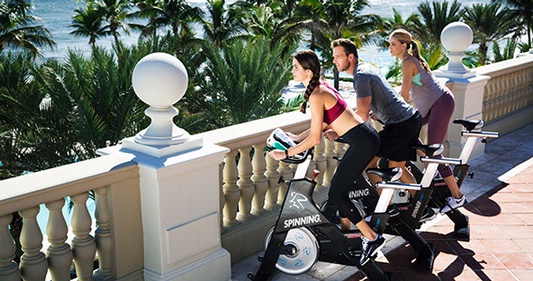 Fitness Studio
Situated on the Southeast Mezzanine level of the hotel, the Fitness Studio is where guests may enjoy a variety of group classes taught by certified instructors.
Fitness Classes
A wide variety fitness activities designed to build aerobic capacity, flexibility, strength and endurance are on offer.
Get tan and fit at The Breakers >>
---

Related Hotels