Up the Romance with a Late Night Spa Session
---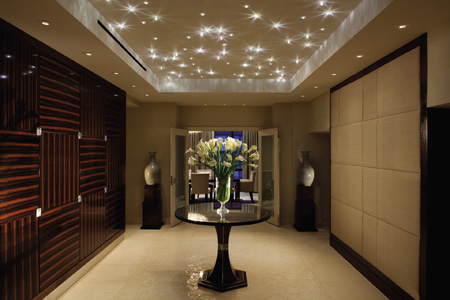 Four Seasons Washington DC is taking the romance of a couples massage to a new level with its late night spa extravaganza. If you're looking for new ways to spice up your relationship, this may be the perfect mix of intimacy and adventure you've been missing.
Starting at 10:00pm, you will receive a spot of welcome tea and your incredibly fuzzy monogrammed robes. After you're changed and comfortable, head down to the pool. The pool area will be decorated with curtains, candles, and have two massage tables awaiting you and your significant other. Choose between 2 brand new, 80-minute massages, and lose yourself in ultimate relaxation. After your massage, waiters will come down with your order from the Michael Mina upstairs kitchen and serve up delicacies such as champagne, lobster, and foie gras cherries. After they leave it's just you, your partner, a pool, and a Jacuzzi until 1:30am.
Rates start from $1400. Intrigued? Make your reservations at the Four Seasons Washington DC and arrange your intimate spa experience for what's sure to be a night to remember!
---