Rural Society Opens at Loews Madison Hotel
---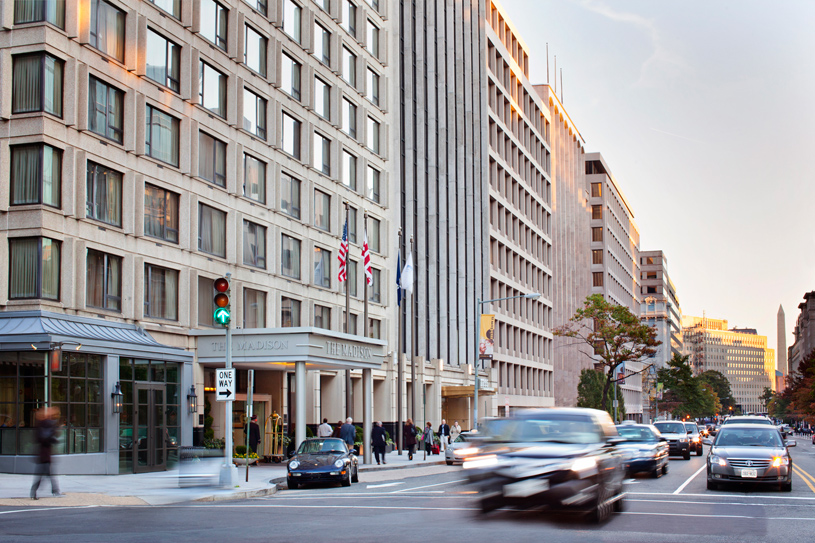 Mr Garces comes to Washington! Iron Chef Jose Garces has just opened Rural Society, an Argentine steakhouse, at the Loews Madison Hotel. Rural Society is the chef's first restaurant in the Nation's Capital. Chef Garces, in addition to being an Iron Chef, is a James Beard Award-winner. 
Rural Society takes its name from the historic La Sociedad Rural Argentina and La Exposicion Rural, an annual event that combines a livestock show, gaucho exhibition, and a social gathering. 
In tribute to this celebratory time, the open flames of a parrilla (Argentine grill) welcome guests into the new Rural Society restaurant. All meats, fish, and some vegetables are grilled here in the center of the restaurant, on the grill fueled by charcoal as well as traditional Argentine hardwood (quebracho).

Rural Society is also celebrating the Italian culture so embedded in Argentina. Guests can savor handmade pastas along with fugazzas (thick-crust Argentine pizza). In addition to presenting apéritifs and digestifs, Rural Society's bar showcases South American and Argentine wines. A Chef's Tasting Menu and wine pairings are also available. 
View rates, details, and more images of Loews Madison Hotel >>
---