Ghost Suite at the Omni Shoreham Hotel
---
Fully redesigned and restored since originally opening in 1930, The Ghost Suite at the Omni Shoreham Hotel offers guests a one-of-a-kind setting with spectacular views of Washington, D.C. Once the home of the wealthy Doherty family from 1933 to 1973 (Mr. Henry Doherty was a shareholder in the hotel when it first opened), the suite was fiilled with Persian rugs, china from Napolean Bonparte, works of art, and elegant furniture. Continue reading below the photo.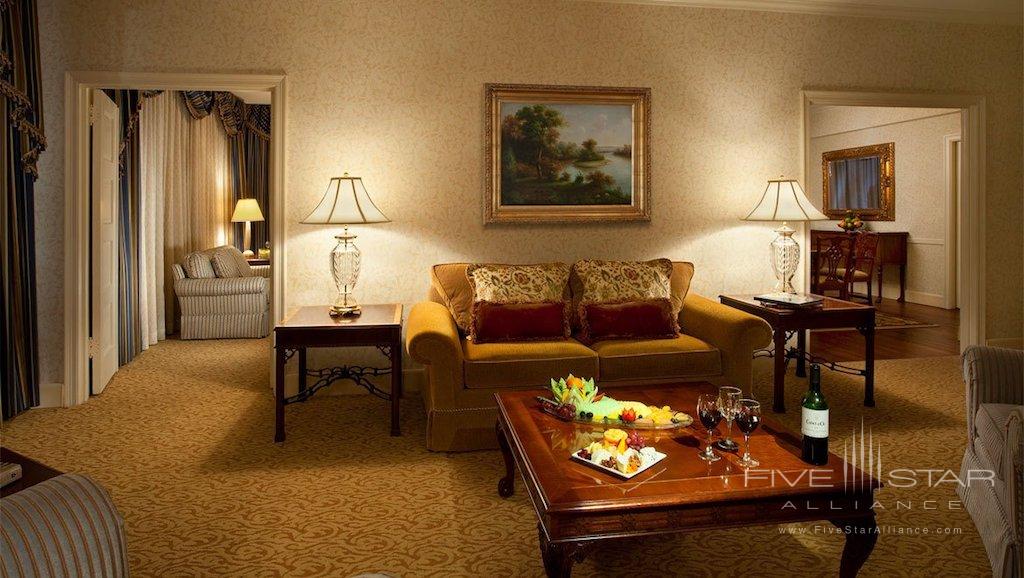 Ms. Juliette Brown, the hotel's Executive Housekeeper also lived within the suite to help care for the Doherty family. One morning, Juliette woke up not feeling well and reached for the phone. She passed way and the engineer found her on the phone, dead in bed. A while after Juliette's death, the Doherty's adopted daughter Helen mysteriously died in the suite. Rumors swirled about a suicide or overdose, but nothing was ever confirmed. 
After the Doherty's departed, strange happenings were reported in the surrounding suites. Over the years, reports of housekeeping carts moving, eery breezes like someone is running by, lights and TVs turning on at 4 am (the estimated time of Juliette's death), and strange noises from Juliette's room have all been reported. Read more below the photo of the hotel.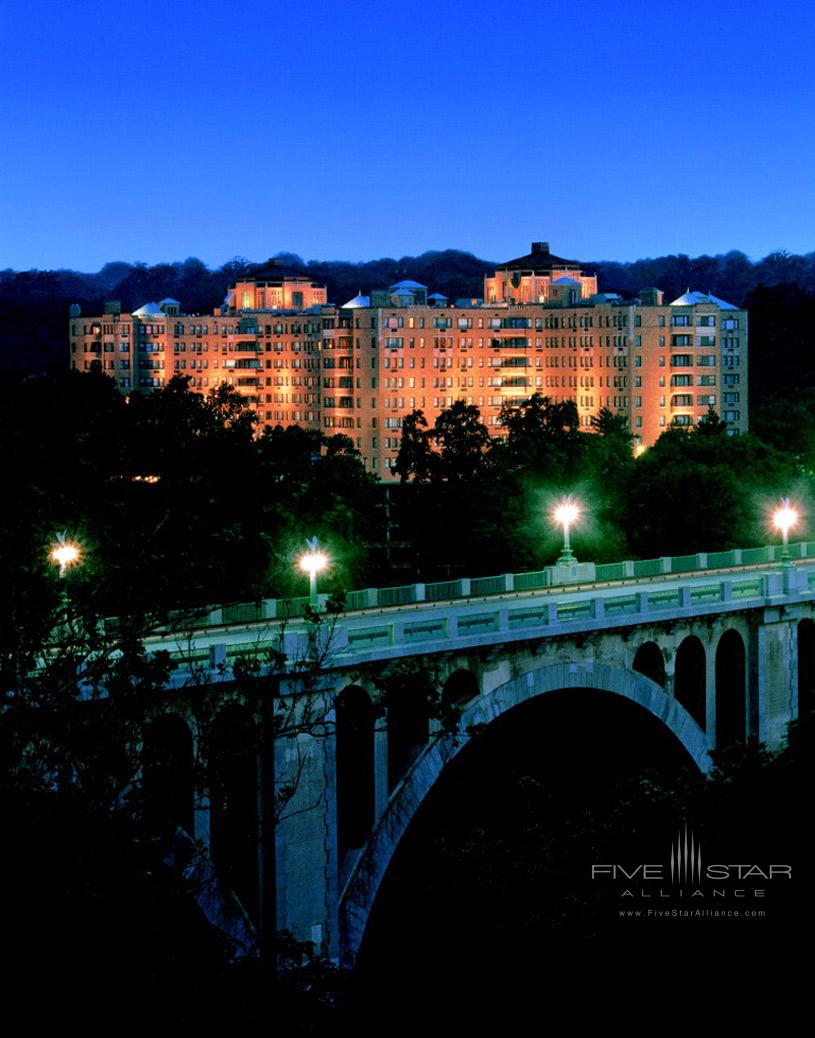 Today, the hotel's Presidential Suite, named The Ghost Suite, features a spacious setting in the same rooms once occupied by the Doherty family. Within the hotel there is Roberts Restaurant with an elegant setting for American cuisine, a seasonal outdoor resort pool, and an Art Deco/Renaissance Building overlooking Rock Ceek Park. 
---

Related Hotels