Featured Journeys: Luxury Tour of Japan
---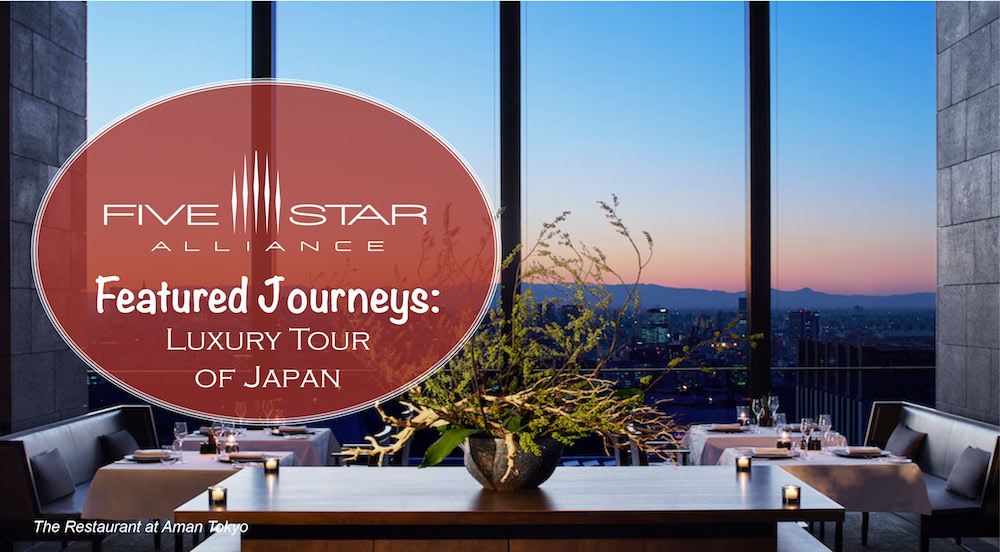 In this edition of Featured Journeys, we're going on a Luxury Tour of Japan. The country's four main islands (Honshu, Hokkaido, Kyushu, and Shikoku) are connected via a network of railways. For this journey, we recommend beginning in Tokyo, then using the country's network of trains to reach Kyoto and Osaka. Japan's shinkansen (bullet trains) operate local and express routes, while long-haul routes referred to as futsū or kaku-eki-teisha, have green car carriages which are more spacious and similar to business class. 
This megapolis offers a study of contrasts, from Shiodome's skyscrapers to the trendy Harajuku, and Zen-like gardens that come alove with cherry blossome in the springtime, Tokyo offers a mix of urban settings and traditional gardens. For a spectacular display of Japanese arts, visit the Tokyo National Museum. Be sure to meander the indoor Tsukiji Fish Market--one of the largest fish markets in the world, and go to the 45th floor of the Tokyo Government Office (TMG) for a panoramic view of the metropolis and Mount Fuji on clear days. When it's time for contemplation, head to Hama Rikyu Garden with fish ponds, moon-viewing pavilion, and teahouses. From the garden's pier, visitors can board the ferry to Asakusa, filled with traditional homes and narrow streets that were once the pleasure quarters of the old Edo. The area, sometimes referred to as shitamachi (old town), is also home to the Buddhist Sensoji Temple, dating back to A.D. 628, it is the city's oldest temple, and it is reachable via the Nakimise Dori, a colorful pedestrian lane lined with shops selling traditional products and souvenirs. For electronics, Akihabara is Japan's shopping destination for electronics, appliances, gadgets, and the latest gizmos, while Ginza is Tokyo's upscale shopping district with international boutiques, exclusive restaurants, and department stores. Nightlife options include kabuki dance-drama shows at Kabuki-za, sumo wrestling at Kokugikan Stadium, and Nippon Professional Baseball games from late March to early October. 
Here are a few of the top Tokyo Luxury Hotels: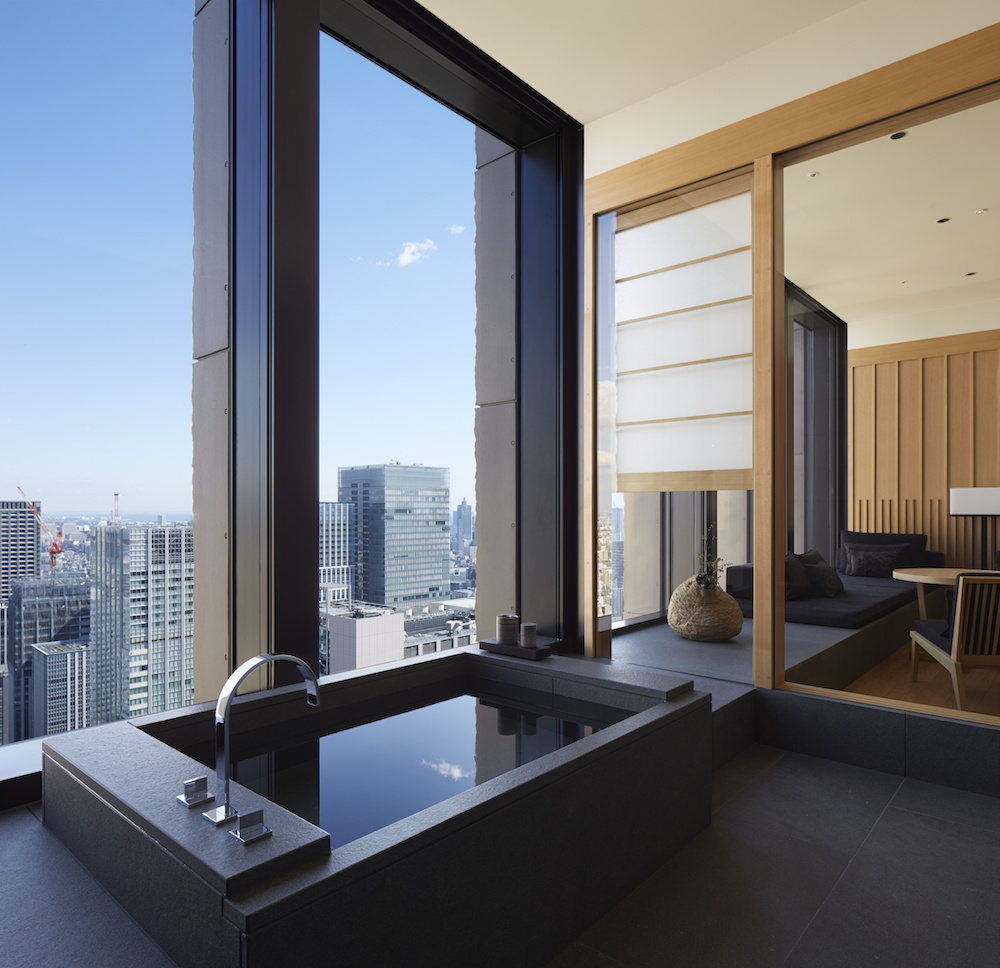 Perched on the top six floors of the Otemachi Tower, Aman Tokyo combines modernity and tradition. Designed to offer a warm sanctuary, guest rooms and suite feature Washi paper, timbers, and stone furnishings mingled with luxurious fabrics. Located in Otemachi, the property is close to Tokyo Station and the Nihonbashi district. 
Check availability at Aman Tokyo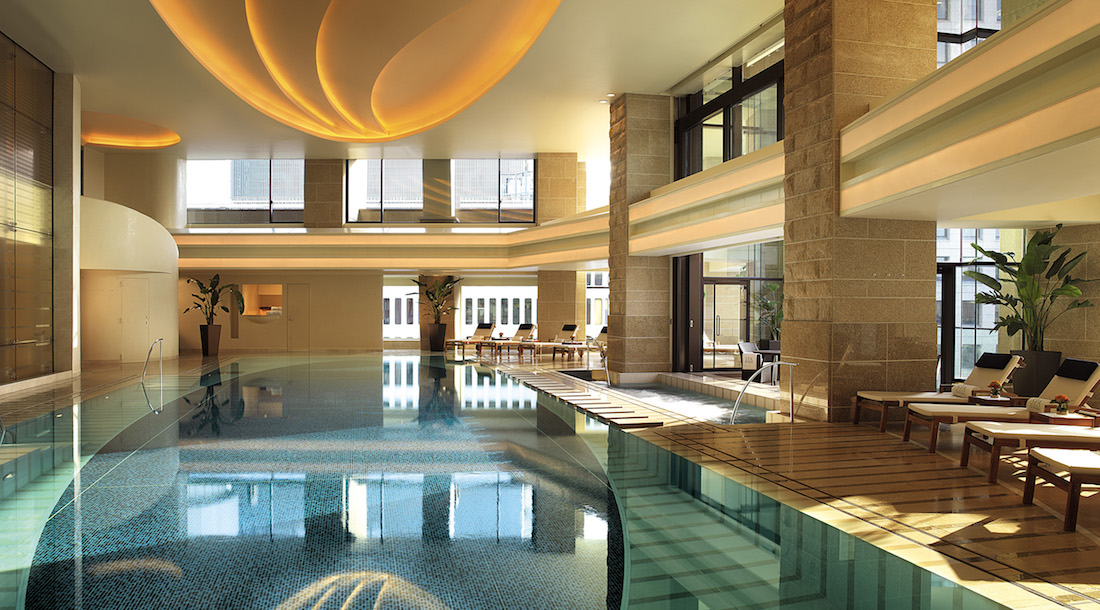 Opposite the Imperial Palace and Hibiya Park, The Peninsula Tokyo is steps away from the upscale shopping district of Ginza. From the outdoor terrace of The Peninsula Spa, guests can see the Imperial Palace, or relax in the indoor heated swimming pool, Jacuzzi, saunas, and relaxation areas. Offering five unique restaurants, the property also has a wedding chapel, Japanese ceremony room, two ballrooms, and six function rooms.
Learn more about The Peninsula Tokyo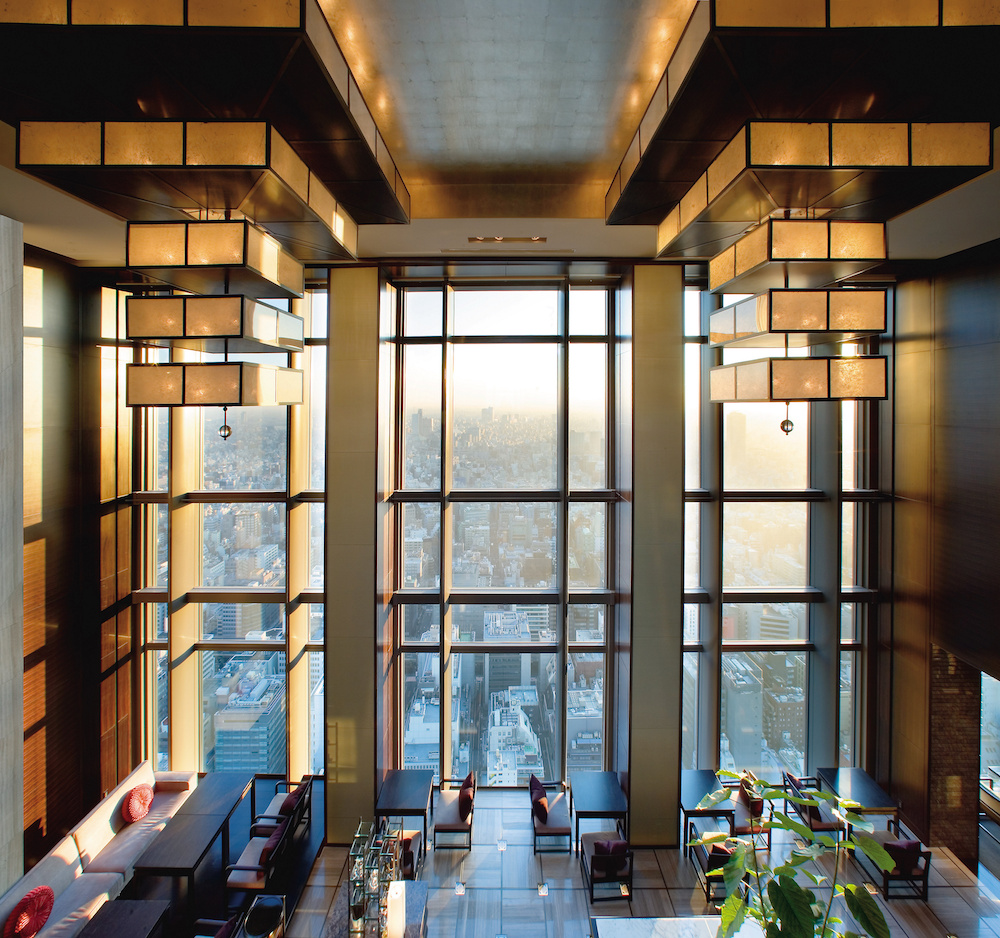 Upon arrival at the Mandarin Oriental Tokyo, guests are ushered to a private entrance and whisked to the hotel's Sky Lobby on the 38th floor. For a serene experience, The Spa at Mandarin Oriental has heat and water experiences, a crystal steam room for meditation, four treatment rooms, and five private spa suites with views of the city 36 floors below. There's also gourmet dining, and a fully-equipped fitness center with a high-tech gymnasium. 
Check availability at Mandarin Oriental Tokyo
Explore all Tokyo Luxury Hotels
While Tokyo may showcase the futuristic side of Japan, Kyoto offers visitors a glimpse into the country's mysterious past. Featuring thousands of Buddhist temples and Shinto shrines, visitors can travel back in time to the city's age of empires at the Imperial Palace with moat-ringed gardens and the cypress wood carvings at Nijo Castle. In Gion, a UNESCO World Heritage Site, geishas glide through cobblestone alleys past traditional teahouses, and Ryoanji provides a peaceful rock garden setting for meditation. As the craft capital of Japan, the Kyoto Handicraft Center is the place to find fans, wooden combs, and fabrics ideal for hosting a tea ceremony, while department stores are best for kimonos and lacquerwares. Kyoto is also filled with cherry trees, making it an ideal destination during sakara, the cherry blossom season (usually mid-March to mid-April) with Imperial Palace Park (Kyoto Gosho) and the canalside Path of Philosophy (Tetsugaku-no-Michi) both offering ideal places to view the blossoms.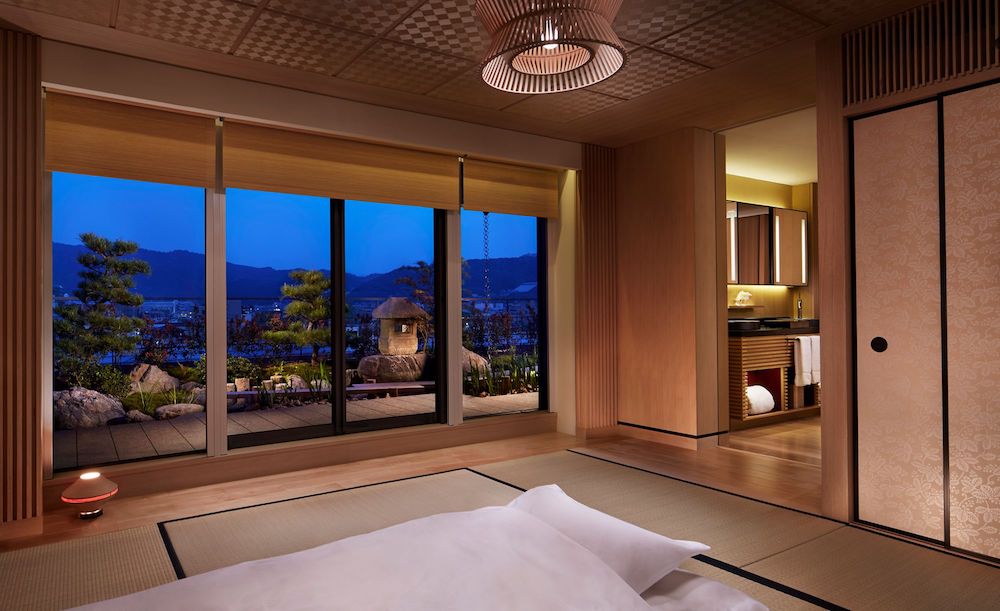 Providing scenic views of the Higashiyama Sanju-Roppo, The Ritz-Carlton, Kyoto is located on the banks of the Kamogawa River. The property's 134 guest rooms and suites were designed by Remedios Design Studio and feature a blend of traditional Japanese decor, Kyoto craft traditions, and luxurious modern comforts such as private Zen garden terrace decks, traditional tatami mats, and views of the river and Higashiyama mountains. 
Learn more about The Ritz-Carlton, Kyoto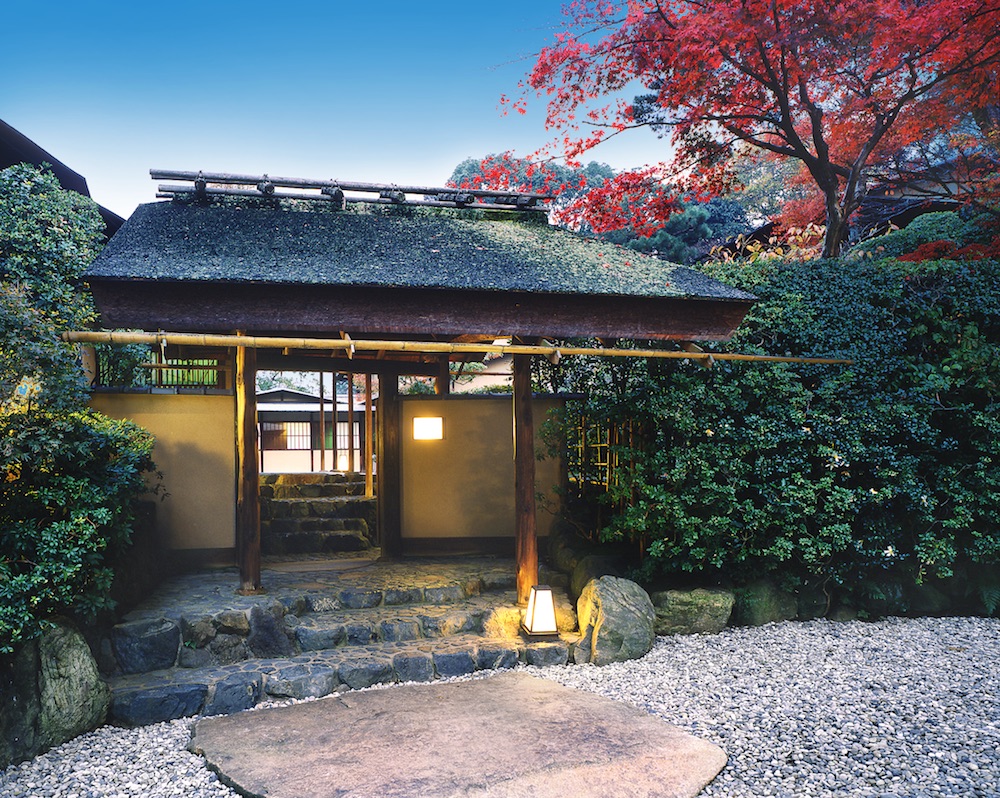 Receiving guests since 1890, The Westin Miyako Hotel Kyoto is perched on a hilltop with 16 acres of Japanese gardens and a wild bird sanctuary. Close to temples and Kyoto sites, there's a light-filled indoor pool with floor-to-ceiling windows for natural light and mountain views, plus a seasonal Lake Biwa-shaped outdoor pool. 
Check availability at The Westin Miyako Hotel Kyoto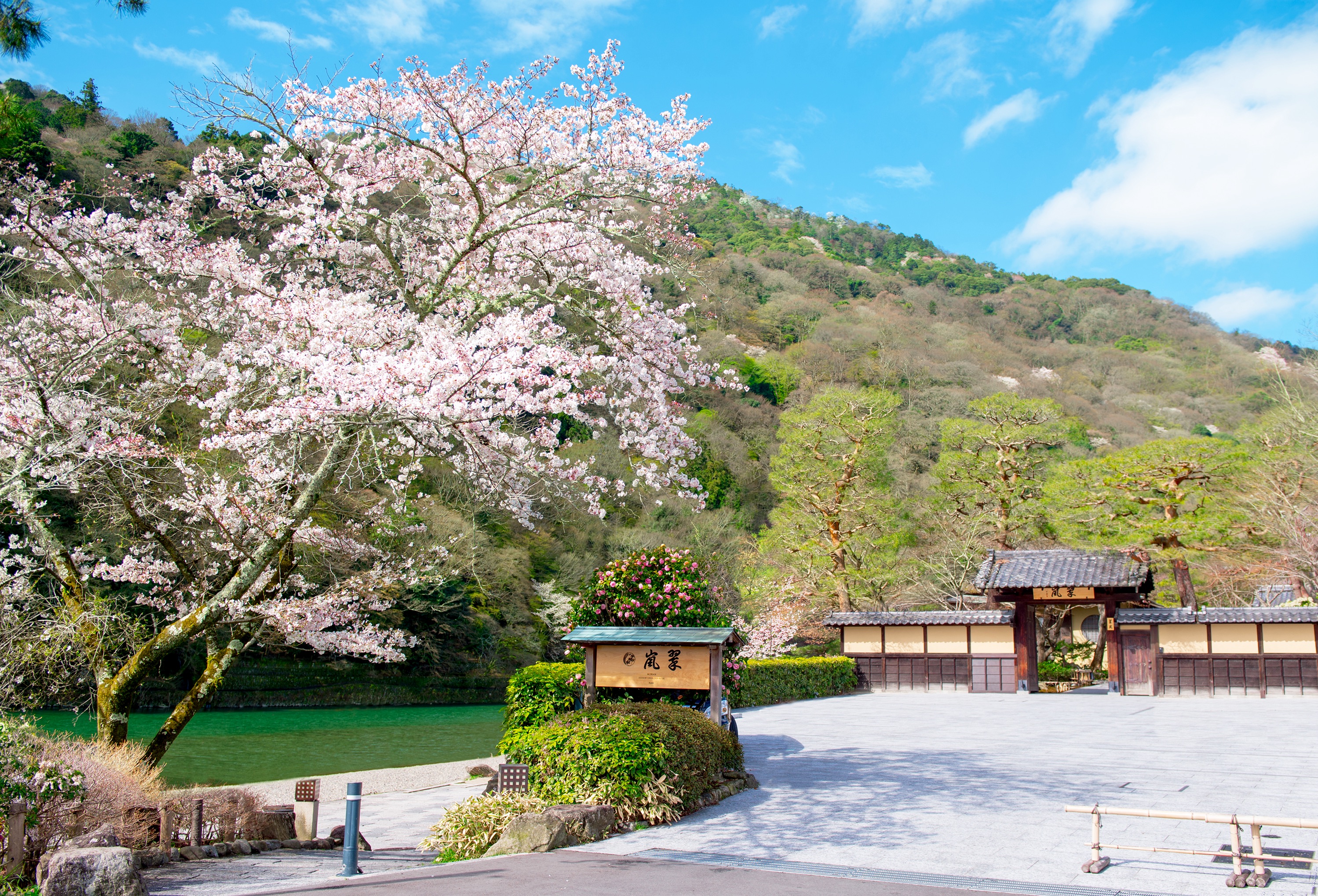 Situated along the river, Suiran, A Luxury Collection Hotel, is located within a historic Kyoto community. Steps away from the Tenryu-ji World Heritage Site, the hotel provides an authentic Japanese experience. There are two restaurants on-site serving local cuisine, plus a spa nestled within a Japanese garden with two treatment rooms featuring open-air baths with healing waters from the Arashiyama hot springs. 
Learn more about Suiran, A Luxury Collection Hotel
Explore all Kyoto Luxury Hotels
Considered the Gateway to Western Japan, Osaka has a history dating back nearly 1,500 years. Over time, the city became an important distribution center, especially for the rice trade. Today, Osaka is the third largest city in Japan, and known as an international and progressive business center. The Osaka Castle was built about 400 years ago, offering visitors a glimpse into the past along with panoramic city views from the castle's observation deck. To learn more about the city, the Osaka Museum of Housing and Living has a replica of the city and a variety of exhibits. One of the city's most recognizable landmarks is the Umeda Sky Building, which has an observation deck, and Universal Studios Japan is a short train ride from the city. Known for its strong food culture, takoyaki, okonomiyaki, and udon should be on visitors lists of foods to try.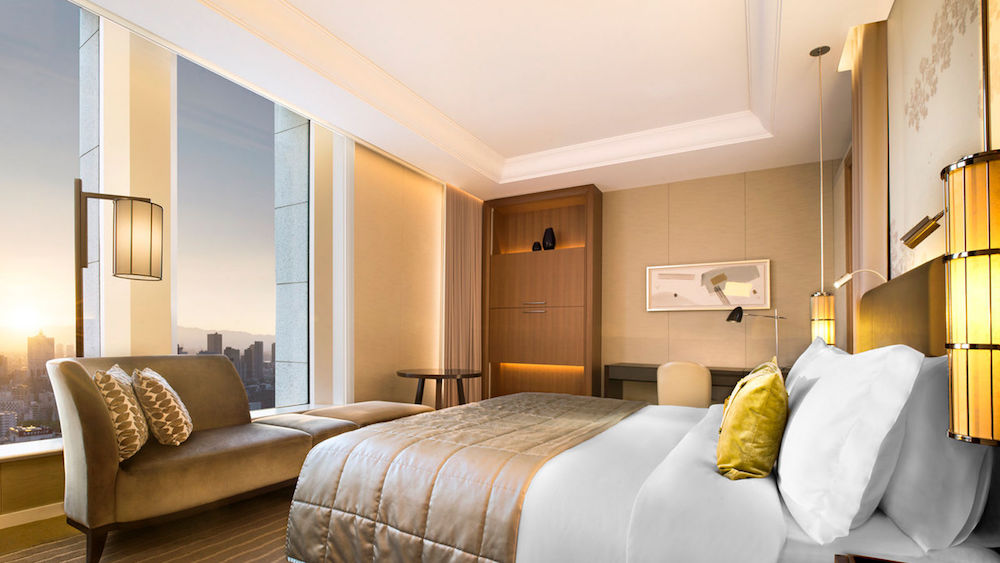 Set along the famed street of Midosuji, referred to as the Champs Elysées of Osaka, The St. Regis Osaka provides an ultra-luxe setting with gastronomic discoveries and high end services, including personalized St. Regis Butler Service. There's multiple gourmet dining options, and guest rooms have upscale amenities including pillow menus with 11 options, 300-thread-count-sheets, and espresso machines. Plus, the Family Traditions program offers unique experiences geared toward young travelers.
Check availability at The St. Regis Osaka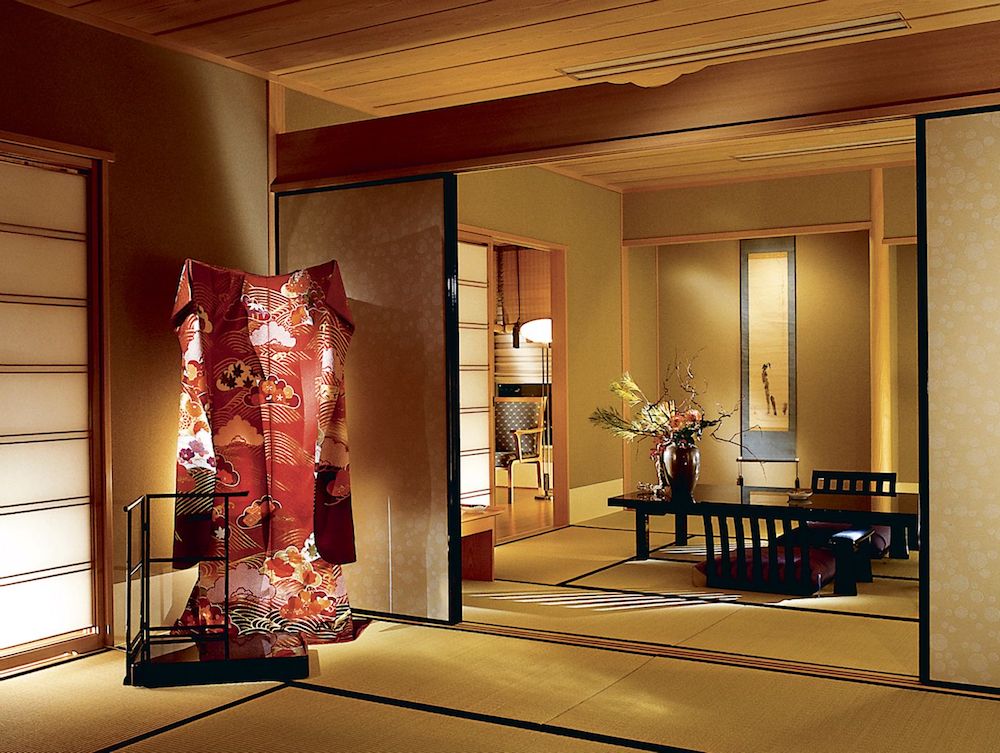 Within walking distance of boutique shopping and ancient sites, The Ritz-Carlton, Osaka is located in the prestigious Nishi-Umeda district. Featuring a style reminiscent of an 18th century English manor house, the hotel has a 450-piece art and antique collection. There's Japanese, Chinese, and Italian restaurants, plus a spa, and fitness center with a heated indoor pool, saunas, and indoor and outdoor whirlpools. 
Learn more about The Ritz-Carlton, Osaka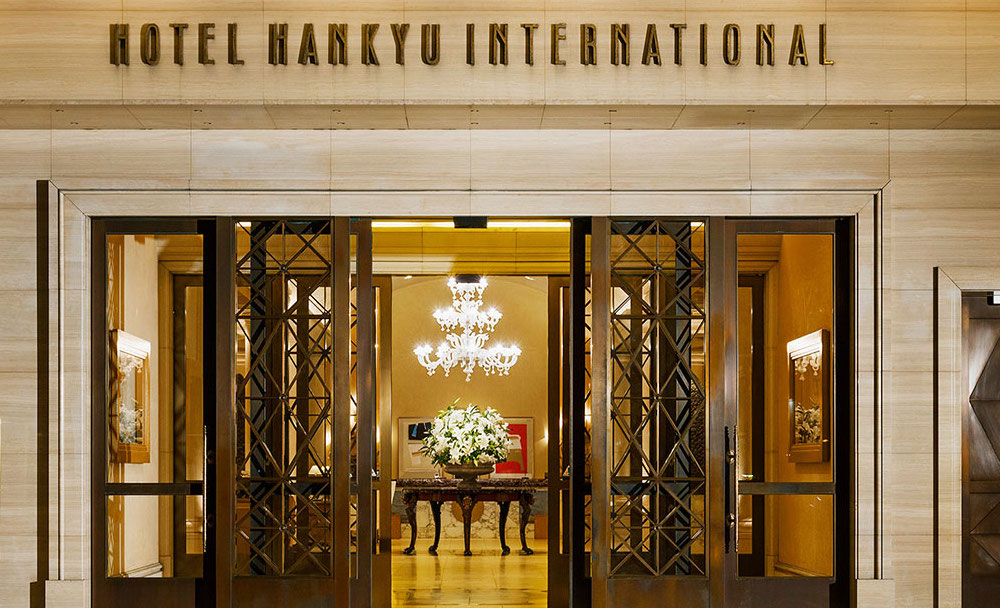 Featuring European-inspired interiors, Hotel Hankyu International occupies the top ten floors and the first six levels of the Applause Tower. Inspired by the 16th century Italian architect Andrea Palladio, public spaces evoke the feel of Venice and Florence with atrium ceilings, a courtyard with a fountain, and elevators with golden ceilings. Overlooking the city, mountains, and Yodo River, guest rooms and suites have spacious bathrooms with marble floors and large windows. 
Check availability at Hotel Hankyu International
Explore all Osaka Luxury Hotels
Would you like to receive emails with more Featured Journeys? Sign up for our email newsletters and special offers.
---

Related Hotels