Sponsored Article: A New Season and a New Look at La Samanna in St. Martin
---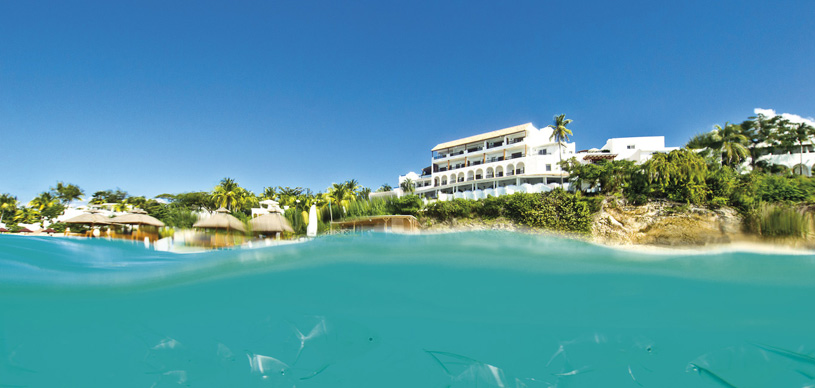 Situated along the exclusive beach of Baie Longue, La Samanna is a boutique resort bathed in St. Martin's lush mangroves, tropical flora and simple Caribbean luxury. Over the past four decades, the privacy, tranquility and panoramic views of Baie Longue have enticed guests from around the world to visit La Samanna – one of the Caribbean's most luxurious resorts. Since purchasing the hotel from its original owners in 1997, Orient-Express has made continuous enhancements to maintain the resort's position as a legendary getaway while preserving the property's connection to St. Martin's history and culture.
When guests arrive this fall, they will discover La Samanna has embarked on an extensive renovation project of guest rooms and suites. Inspired by the hotel's original guest rooms from 1972, which were influenced by Mediterranean architecture, the new design is graceful, light and clean. There is generous use of the color white, in the flooring, countertops, walls and furnishings, and accents of color introduced with accessories, decorative pillows and lamps.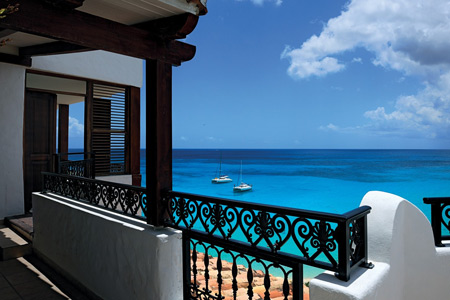 Guests will find original etchings from Sir Roland Richardson, depicting scenes or locations of old St. Martin. Often referred to as the "Father of Caribbean Impressionism," Richardson has been the resident artist at La Samanna for the past decade. Rooms will also feature watercolor prints from Antoine Chapon, a French painter who settled on St. Martin in 1981. Chapon's work is a serene reflection of the Caribbean atmosphere and culture.
This fall, La Samanna invites you to see their newly renovated suites with the Suite Dreams Package. For a limited time only, you can experience the luxury of the one-bedroom suites at a 30% discount. The "Suite Dreams Package" includes accommodation, daily buffet breakfast, access to the state-of-the-art fitness center, and unlimited usage of non motorized water sports. Rates are from $555 per suite, per night. Please Note: five night minimum stay required. Offer applicable to one-bedroom suites only. All taxes and gratuities are not included. This package is valid now through December 21, 2011, is subject to availability and cannot be combined with any other offers or packages
---