A Glowing Review of The Peninsula Shanghai
---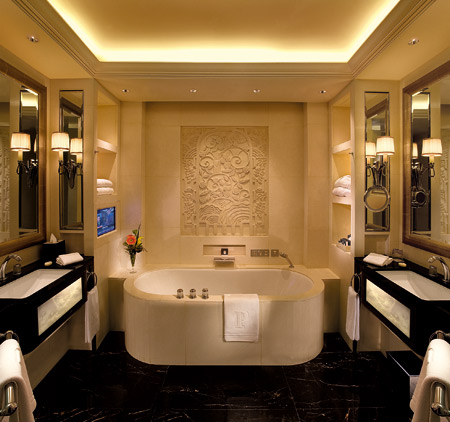 A warning: Read this review of The Peninsula Hotel Shanghai and you might change your summer plans to include a trip to China. The first new building to be constructed on the Bund in 60 years, The Peninsula scores a perfect 10 in just about every category. Here's how The Globe and Mail describes it:
"A Peninsula hotel is like that frustrating friend who, no matter how hard you look, has no flaws. Not one. You could say the luxury chain favours quality over quantity, given that it has fewer properties in the world than you have fingers. Its latest creation occupies a prime spot on Shanghai's Bund... it overlooks the gardens of the former British consulate and has commanding views of the city's hyper-developed Pudong district, the Huangpu River and the Yangtze in the distance. As rusty boats, the symbols of old China, slide inland or out to sea, the Peninsula stands majestically above the shoreline, representing all that new China has to offer, a place where luxury and history intersect to create a spectacular sleepover experience."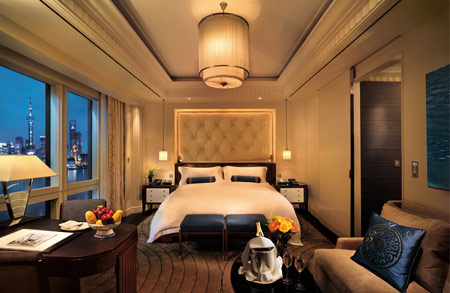 Not sold yet? Read on:
"Want to lower the blinds from bed? Just press a button. Need to make a phone call or put on the privacy sign when you're soaking and watching TV in the opulent bathtub? You can do that too. Feel free to dial international numbers so you can boast to friends and family about your surroundings – the Peninsula has VOIP service so long-distance discussions won't cost you a dime. The rooms also have iPod docks, 42-inch plasma TVs, Nespresso machines and Internet radio with hundreds of channels to choose from... And don't forget the Peninsula's signature "nail dryer," the can't-do-without for women who would rather be painting the town red than watching polish dry. If you plan to stay in, be sure to book a room overlooking the Huangpu River so you can watch Pudong light up and stare at the still-futuristic-looking Pearl of the Orient."
---