Enjoy the Perfect Massage at Inn and Spa at Loretto
---
The Inn and Spa at Loretto is a boutique, luxury hotel in Santa Fe immersed in the culture and sophistication of New Mexico. It's award-wining spa offers a full line of massages designed to heal and relax.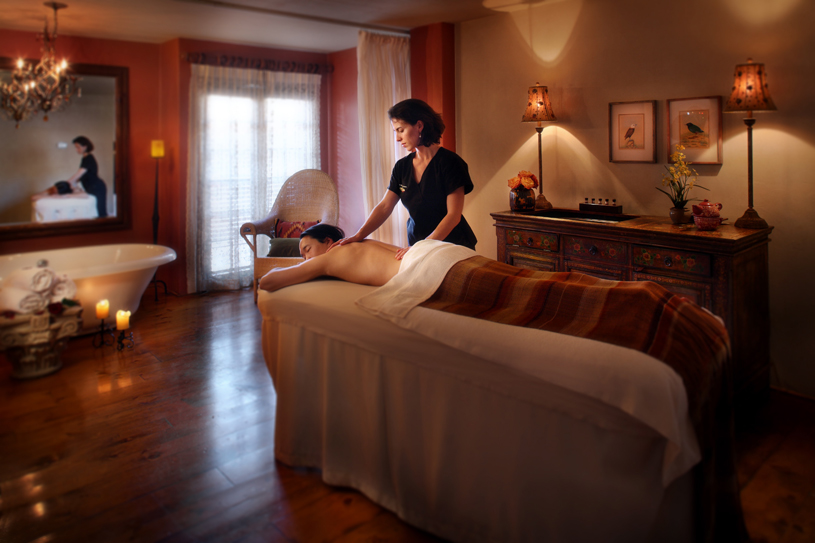 Mindful Massage
The spa's most popular massage using medium pressure and multiple techniques to focus on areas of stress or concern. Create a personalized spa massage experience that you and your therapist orchestrate. 
Elemental Massage
Unwind with this gentle, relaxing Swedish-style massage that improves circulation and vitality. Pressure can range from light to medium. 
Sacred Stone Massage
Surrender to the healing warmth of this ancient spa massage. Heated, smooth volcanic river stones penetrate the deeper layers of your muscles to take you to a new dimension of relaxation.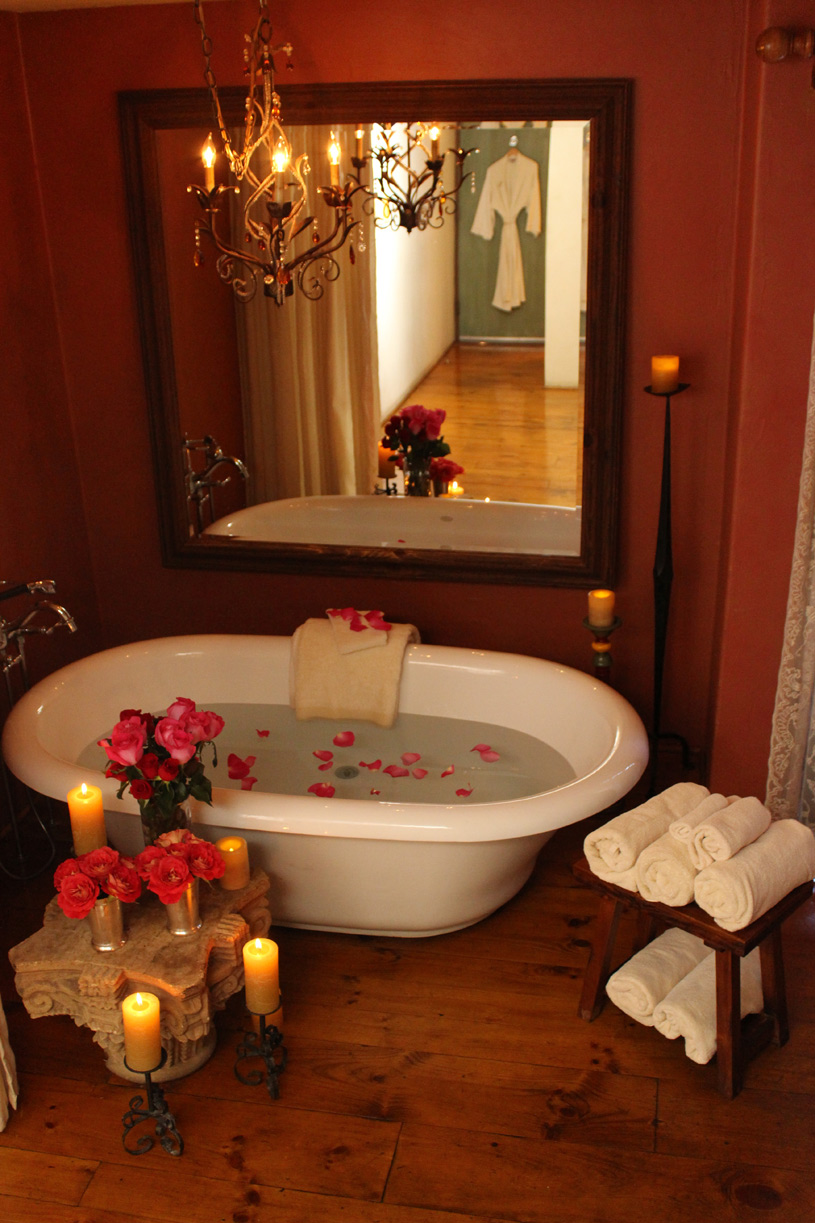 Sports Enthusiast Massage
A fit body is the most valuable equipment you can bring to your sport! Relieve tension, relax sore muscles and enhance your performance. Using a combination of medium pressure and stretching techniques, our therapists customize the massage focusing on the area most stressed by your sport. Light comfortable clothing may be worn. 
Dos Milagros 
Two therapists, four hands = pure bliss. 

Asian Fusion Massage
A combination of ancient forms of Shiatsu, Thai and Balinese, this massage combines pressure point techniques with rhythmic stretching movements to promote balance and relaxation. 
Deep Tissue Massage
Facilitate muscle recovery with this medium to firm massage, designed for athletes in training. Not recommended for those new to massage or visiting high elevations as it may cause extended days of soreness. 
Mother-to-Be Massage
Share a moment of serenity with your baby. This massage will ease the discomforts that occur as your body changes. We request your physician's written consent. 

Sole Revival
Enjoy a gentle foot and leg massage created to relax and revitalize tired feet and legs. Disappear from the world while your therapist uses light to medium pressure and massage on the reflex points of the feet and lower legs. A perfect remedy for a day spent hiking or shopping. 
Couple's Massage
The romantic couple's room is the perfect setting for two. See the Spa Coordinator to choose from a selection of spa massage rituals and experiences for your body.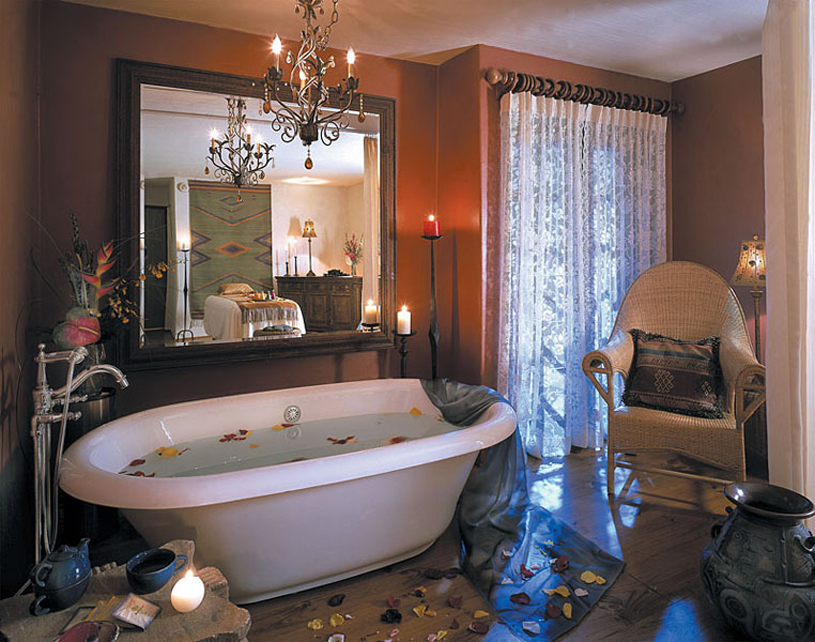 The following additional services can also be added to any massage:
Intuitive Lifestyle Energy Work
Additional energy work to bring your massage to a deeper level of relaxation and healing.
Desert Sage Scrub
Add the spa's signature scrub to any massage for a softening and uplifting experience. 
Heavenly High Altitude Relief
Be surrounded in warm inhalation towels, enticing aromas and specific point work designed to alleviate symptoms of high altitude distress. 
Sole Revival
Enjoy a gentle foot massage created to relax and revitalize tired feet and legs. Your therapist uses light to medium massage on the reflex points of the feet. A perfect remedy for a day spent hiking or shopping. 
Head and Neck Bliss
Focused massage work targeting tension in the head and neck 
Desert Quench Bliss
Head and Neck Bliss with the addition of a Shea butter and nutrient rich oil hair conditioner. 
Soak 
Immerse yourself in one of the spa's beautiful over-sized tubs infused with aromatherapy, rose petals, and soothing salts. Soak alone or with a loved one. 
Signature Aroma Therapy 
The Spa at Loretto's Aromatherapy blends used for centuries to improve overall health and relieve tension, essential oil blends can turn any massage into a fragrant indulgence. Choose from our house crafted oil blends: Earth, Fire, Water, Air or Spirit. 
Book your massage at Inn and Spa at Loretto >>
---