Whimsical Wedding at Bacara Resort in Santa Barbara
---
This article originally appeared in our sister publication, Luxury Travel Advisor, and was written by Nanci McArdle.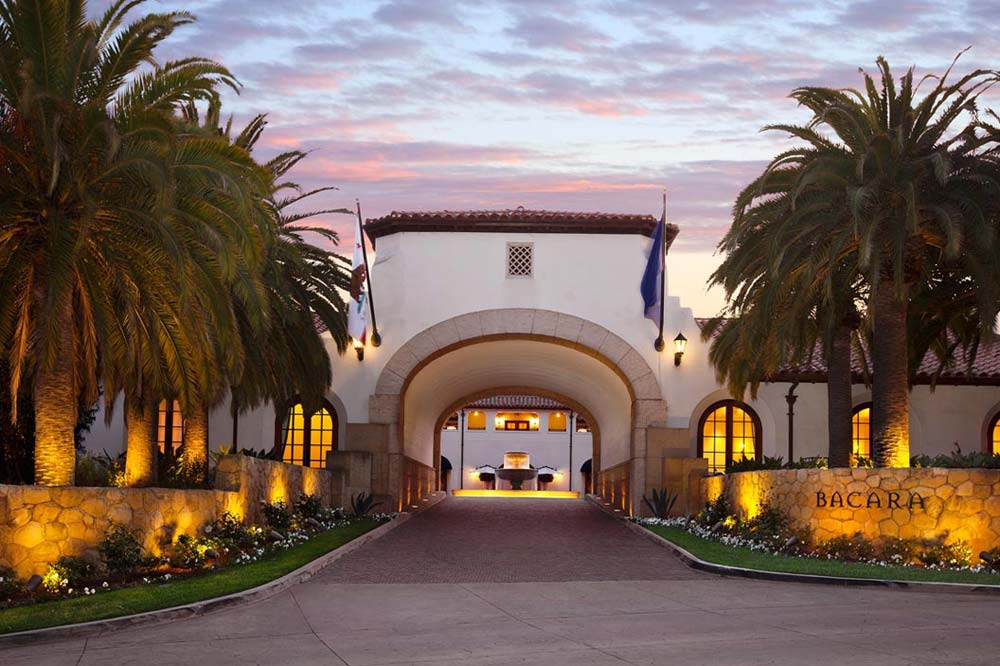 Bacara Resort & Spa in Santa Barbara is one of our World's Best Destination Wedding Resorts for 2016. Find out why ...
Couples can celebrate their special day at the seaside sanctuary - Bacara Resort and Spa in Santa Barbara - that offers both romance and relaxation for newlyweds and their friends and families.
Bacara Resort & Spa is an ideal destination for couples that are California dreaming. The resort can accommodate wedding requests ranging from a private ceremony in one of the Mediterranean-style guestrooms to a ballroom wedding, hosting up to 1,250 guests and many options in-between.
The 11,300-square-foot Bacara Ballroom features 23-foot-high ceilings and six balconies and can be divided into three separate areas, each accommodating up to 350 wedding guests. The ballroom also has 8,700 square feet of additional event space, including a vaulted foyer with fireplace, an adjacent ocean-view terrace and an expansive lawn, where guests can enjoy cocktails and hors d'oeuvres prior to the ceremony.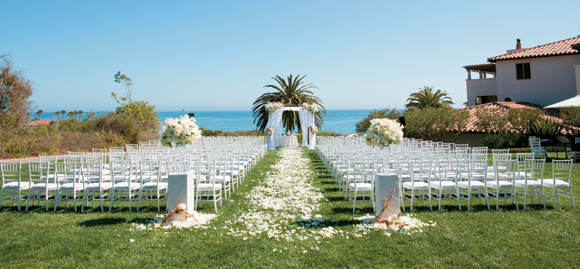 Pictured: The Ocean Lawn at Bacara Resort & Spa affords panoramic ocean views for a wedding ceremony and is surrounded by the resort's lush landscaping.
Other options include the Rotunda and Rotunda Terrace, a 1,734-square-foot circular area atop Bacara's main lobby offering views of the ocean, along with an outdoor area perfect for an al fresco celebration. For a more intimate wedding, Bacara's wine cellar features a display of 12,000 wines from around the world, along with a private dining room that can seat up to 40. Those looking to take in the natural beauty of the resort can choose from The Bluff, an expansive lawn area with ocean views that can accommodate up to 300 guests for a seaside wedding ceremony or reception; the Ocean Lawn, which affords panoramic ocean views; or the Residence Lawn, a more intimate, oceanside venue that can be reserved in conjunction with The Residence, Bacara's 3,700-square-foot retreat. This option can accommodate up to 120 guests for outdoor wedding receptions and includes a two-night stay in The Residence. Finally, the Oval Lawn offers couples a private and enclosed garden area, accommodating up to 300 guests.
After the tying the knot, newlyweds can retire to one of the rooms right on property. The Residence, which is the closest accommodation to the ocean on the bluff and includes ocean views, three wood-burning fireplaces, a patio for private dinners and its own workout area, is one of the top two options for honeymooners. The other is The Terrace Suite, which features ocean views, a master bedroom area with a fireplace, a wrap-around terrace overlooking the ocean and a relaxing soaking bathtub.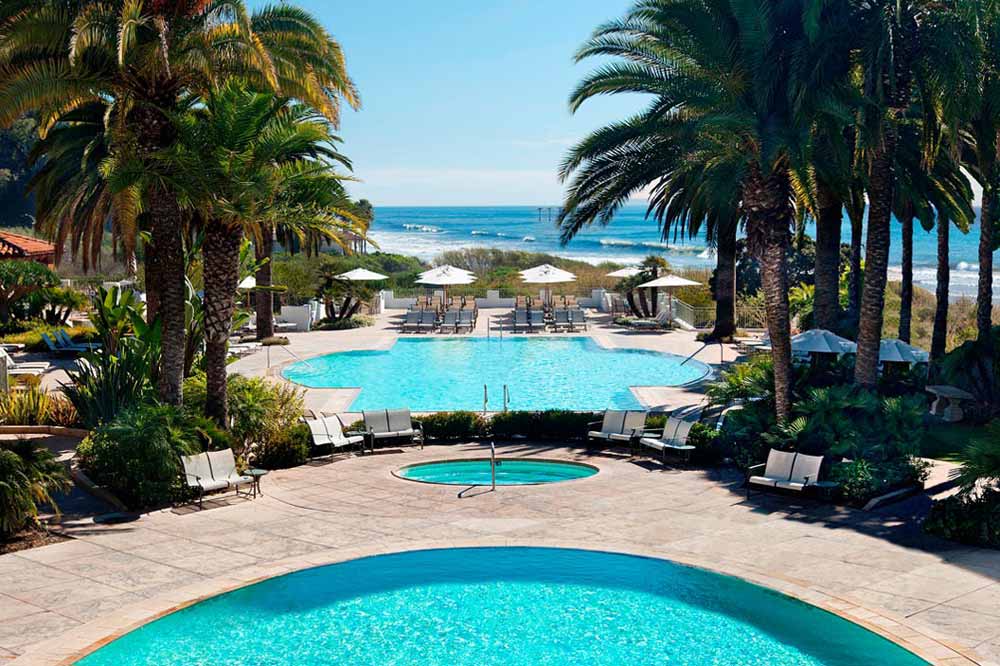 When the new couple is ready to venture out, many options are right at their fingertips, including a visit to the 4,200-square-foot, 36-room spa that offers private treatments, or they can reserve the roof deck area, where they can host a group get-together with their wedding guests, enjoying treatments such as a private mud bar and private massages, overlooking the ocean. While it is recommended to make reservations as far in advance as possible, the spa will do its best to make last minute arrangements.
For outdoor enthusiasts, Bacara offers a variety of ocean sports, including surfing, body boarding, ocean kayaking and sailing. Also available is horseback riding, cycling, mountain biking and hiking. Those looking to hit the links are in luck. There are three nearby 18-hole championship golf courses: Sandpiper Golf Club, Glen Annie and Rancho San Marcos.
For those with kids, Monarch Kids' Club offers fun activities and exploration options for children ages five through 12. The program was designed especially to reflect Bacara's surroundings and rich Chumash history.
Click here to learn more and check availability at Bacara Resort & Spa in Santa Barbara, CA >>
---

Related Hotels