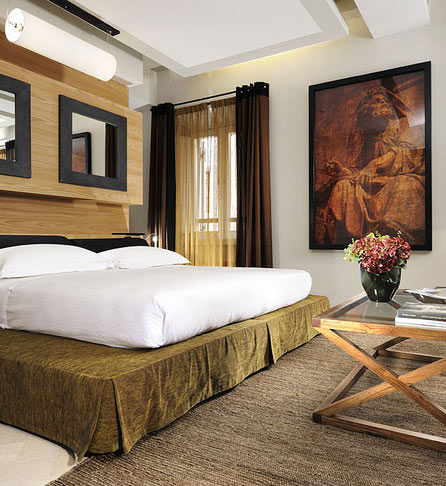 Babuino 181 is a luxurious boutique hotel with 24 rooms and suites located in two historical buildings in the heart of the upscale Spanish Steps quarter on the fashionable Via Babuino. It's the ideal base from which to explore many of Rome's historical sites. 
Here's just a few to check out:
-The Villa Borghese is Rome's answer to Central Park. The largest green space in the historic center of Rome, the Villa Borghese dates back to the 17th century, when it was created as a pleasure garden for Cardinal Scipione Borghese. Turned over to the public in the early 19th century, it's filled with faux-ancient temples, fountains, an amphitheater, and even a small lake.

-Within strolling distance is Piazza Navona, one of  Rome''s most beloved piazza. Once home to medieval jousts and carnivals, the square is now where Rome's annual Christmas market takes place.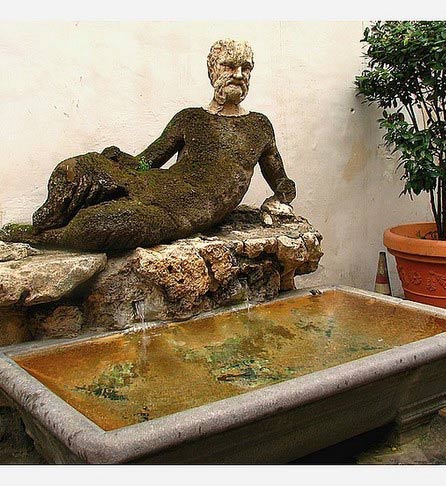 -St. Peter's Basilica is just three metro stops from the hotel. The basilica is  not technically in Rome, but rather in a separate country, Vatican City—the smallest country in the entire world. The basilica at the heart of this country is actually the second St. Peter's Basilica. The first, built by Emperor Constantine in the 4th century A.D., was glorious… but decrepit by the Middle Ages. In 1506, Pope Julius II tore it down. The "new" basilica he commissioned took 120 years to build. Still one of the largest churches in the world, the basilica also is one of Rome's most breathtaking. 
-The most famous fountain in Europe, if not the world, the Trevi Fountain is another Rome must-see. Just at the edge of the Spanish Steps neighborhood, it's within a 10-minute walk from the hotel. 
-The Spanish Steps are a Baroque masterpiece—and one of Rome's main icons. (They're also where Audrey Hepburn and Gregory Peck met in the 1953 film Roman Holiday). Today, travelers flock to the steps from all over the city. The Spanish Steps are located within a 5-minute walk of Babuino 181. Located a stone's throw from the hotel, this world-famous staircase was built in 1723. Although funded by the French and designed by an Italian, the Spanish Steps get their name from the Spanish Embassy that is located at the bottom.
View rates, details, and more images of Babuino 181 >>
 
Share this article:
---