Sponsored Feature: Why the Villa Spalletti Trivelli's Small Size Is Just What You Want
---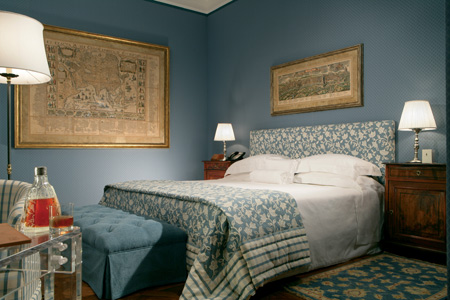 When the national title association was handing out the allotment of letters to the Villa Spalletti Trivelli, there must've been a 2-for-1 deal on ls. Either that or it is secretly run by a pack of llamas. In any case, the Villa Spalletti could certainly be described as lilliputian. The tiny hotel rests in the heart of Rome and has but 12 rooms and suites to its name. Many hotels champion their large inventories as a great strength, singing the praises of the customizability that the options deliver. I find that such an experience doesn't necessarily guarantee my perfect satisfaction though. By the same token, size can lead to a kind of standardization, where while you can pick between a number of five-star restaurants all the on the property, you still succumb to a feeling of sameness. You lose a sense of the specific charm of the city you've come to see.
In this regard, the Villa Spalletti Trivelli's small stature is precisely its strength. The hotel simply feels like Rome. You're nestled downtown, just moments from the Fontana di Trevi,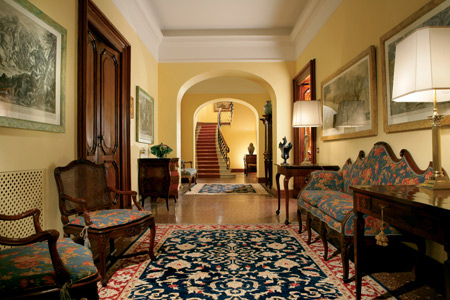 Quirinale, and the Spanish Steps, and the rooms and public spaces are filled with genuine antiques. Private gardens allow for you to experience a genuine moment of quietude away from the bustle of the city; and, with only a few other guests, that silence won't be interrupted. The on-site Health Center is a source of rejuvenating and relaxing wellness therapies. Elegant dining is available at the Papier Peint Dining Room, and it is just that, an intimate experience closer to a private meal than a night out, only with the freshest traditional Italian ingredients that you could only get at the finest restaurants. The next time you're headed to Rome, think about foregoing some of the bigger brand names for the authentic experience at the Villa Spalletti Trivelli.
---