Rome Cavalieri Turns the Big 5-0!
---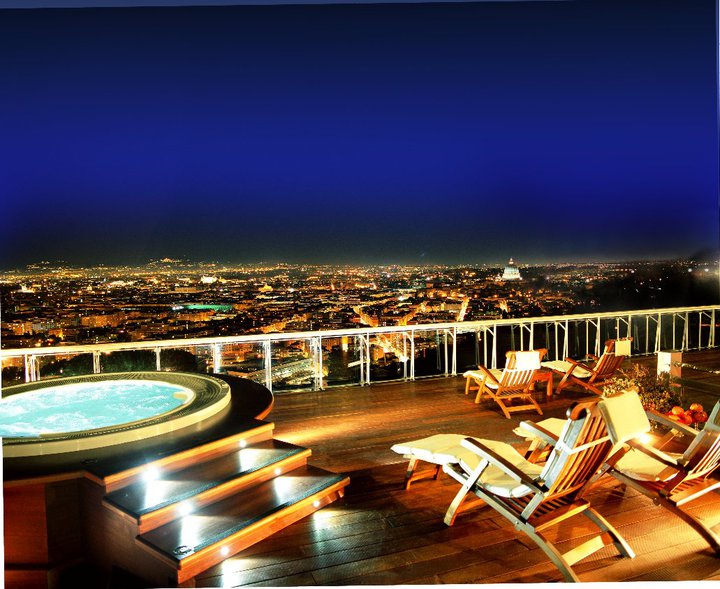 Rome Cavalieri , Waldorf Astoria Hotels & Resorts opened its doors to international travellers a half-century ago, and has gained an enviable reputation as one of the Eternal City's leading hotels. To celebrate its big birthday, the luxury hotel is throwing a party, and guests get all the gifts.  Though only minutes from the city's historic sites, the Rome Cavalieri is enclosed in fifteen acres of lush Mediterranean parklands. The luxury hotel has an art collection that outshines many museums, a spectacular grand spa, the only 3 Michelin-starred restaurant in Rome, and unique experiences like gladiator training and private tours of Rome's palaces. 

Special Anniversary Packages include:
Roman Shopping Holiday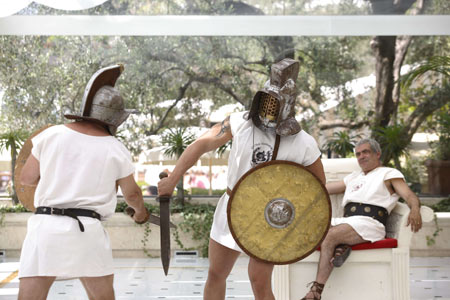 The Rome Cavalieri Hotel provides guest with a Personal Shopper for a genuine Roman Shopping Holiday. The package includes a luxury transfer from the Hotel to the city centre, visits to the finest 1960s haute couture ateliers (including Valentino, Fausto Sarli and Gattinoni) and a stop at the showrooms of upcoming fashion designers. Then there's lunch at a trendy downtown spot followed by private appointments with art gallerists, antique dealers and interior designers. 
The Dolce Vita
Experience Federico Fellini's finest cinematic moments. First you'll get a guided electric car powered tour for two of the Eternal City. While you ride around the city, you'll be snapped by the paps just like the characters in La Dolce Vita.  Rome Cavalieri suggests you finish off your starry experience with a Dolce Vita inspired lunch at a famous city-centre restaurant.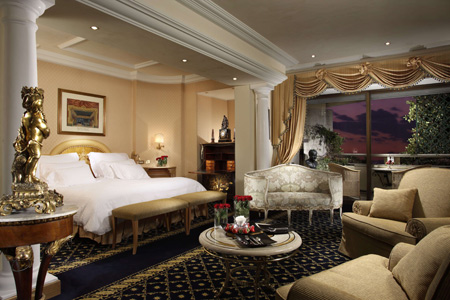 Cruising Dolce Vita Style
If you'd rather see the city yourself, the hotel is offering a "do-it-yourself version of the Dolce Vita experience. You and your fellow travelerwill get to enjoy the sights and sounds of Rome from the viewpoint of an electric car. To further your appreciation of the Eternal City, the tour itinerary can be read at your leisure from a personal iPad. As you'll need some time to unwind after the tour, taste a La Dolce Vita inspired lunch at a famous city-centre restaurant. 
Kids Sweet Life
Pint-size guests don't have to miss out on La Dolce Vita? Kids will receive a welcome gift upon arrival, followed by a sweet breakfast delivered to their guest room. After the breakfast, the family can pay a visit to Rome's unique Museo Explora, an interactive space designed exclusively for children. This is followed by lunch at a typical Roman trattoria. After lunch, the whole family will enjoy a visit to an artisanal ice-cream shop, where you can sample the finest examples of one of Italy's favourite desserts.
View rates, details, and more photos of Rome Cavalieri >>
Share this article:
---

Related Hotels