Lodge and Cottage at Primland Offers New Cottage Options
---
Nestled amongst 12,000 acres, the Lodge and Cottages at Primland provides a world-class retreat showcasing the natural beauty of the Blue Ridge Mountains. The eco-conscious property offers an array of outdoor activities, golf, and refined dining that incorporates locally sourced and sustainable ingredients from the resort's organic garden. The property recently unveiled the new Pinnacle Cottages with an ultra-luxe, multi-story setting overlooking the Pinnacles of Dan and Dan River Gorge. Learn more about the new addition in the article below the photo from our sister publication, Luxury Travel Advisor.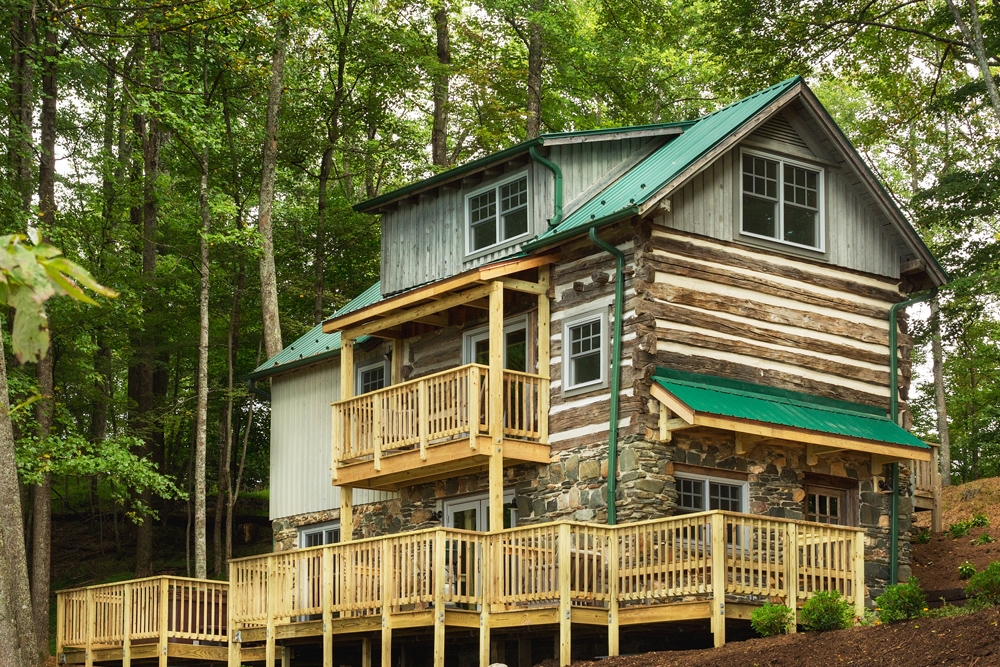 Experience Luxury Among Nature in Primland's New Pinnacle Cottages
You don't have to go outside the U.S. to find quaint and quiet luxury. Primland, the 12,000 acre retreat nestled within the Blue Ridge Mountains, has just debuted The Pinnacle Cottages, an enclave of multi-story, chalet-style accommodations offering views overlooking the Pinnacles of Dan and Dan River Gorge.
Located just next to the first tee of Primland's Highland Course, the four cottages – Hummingbird, Robin, Oriole and Bluebird – were inspired by the wildlife around Primland and named for the songbirds of the region, many of which have been seen from cottage balconies.
Each cottage features two expansive suites and guestrooms, with private balconies rising 2,800 ft. above the river. Balconies can accommodate up to eight people for sunset dining or cocktails under the stars. The interiors reflect Primland's restorative surroundings, drawing inspiration from European lodges, and featuring nature-inspired accents like stump-root side tables.
Guests have the option to book rooms and suites individually, in pairs or as a foursome for family and group travel. Each floor features separate living areas which are able to opened for mutual use or kept separate for privacy.
The Pinnacle Cottages are joining Primland's three Fairway Cottages, also adjacent to the Highland Course. Fairway Cottages feature full cathedral ceilings, exposed beams, stone fireplaces and private decks. Available for reservations in full or by the half, the duplex cottages are separated into two sides: one with a master suite, kitchenette, dining room and one and a half bath; the other with a studio complete with a king or two queen-sized beds, one bathroom, a wet bar and dining area. 
Accommodations other than cottages on Primland's property include the Lodge and Primland, Mountain Rooms, The Pinnacle Suites, Blue Ridge Suites, Tree Houses and Mountain Homes, making Primland a great escape for nature lovers of all interests.
Check rates and availability at Lodge and Cottages at Primland
---