Campo Bahia Opens...But Only if You are on the German National Soccer Team
---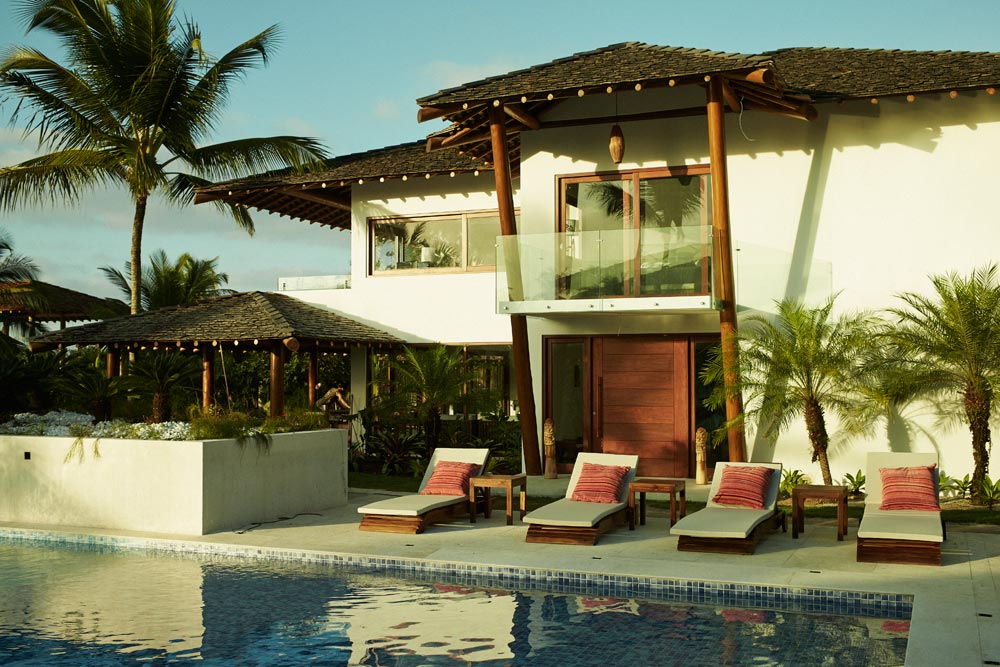 World Cup fever has hit worldwide! Brazil is playing host this time around, and one lucky team has gotten the VIP treatment at a brand-new luxury resort. The resort is currently the accommodation for the German Football Team during the World Cup 2014.
Situated in the village of Santo André in the state of Bahia, the sport and nature resort Campo Bahia covers 15,000 square metres and contains 14 two-story houses with a total of 65 residential units. Campo Bahia is very close to Santa Cruz Cabrália, where Portuguese seafarer Pedro Álvares Cabral landed when he first discovered Brazil in 1500.  The resort has been built with careful attention to sustainability and the natural environment. The materials used in construction were sourced locally, while the trees which had to be removed were transplanted rather than chopped down.
Constructing these facilities has been a boost to lasting infrastructural development in the Santo André and Santa Cruz Cabrália area. The effects include the establishment of long-term skilled jobs – in the catering and hotel sectors, for example – and the integration of the local communities and the Pataxó Indian reserve. The whole project is based on the principles of responsible tourism, eco-friendliness and sustainability.
In addition to providing luxury accommodations to the soccer players, the hotel has asked seven Brazilian and seven German artists to create works of art for the buildings and the surrounding area. The artists selected for this task were chosen for their engagement with issues of cultural and social identity. 
After the World Cup, the resort will open for booking for guests who don't happen to play professional football. 
Here's a sneak peek at the spectacular resort: Campo Bahia >>
---