Countdown to the Most Haunted Hotel: The Heathman Hotel
---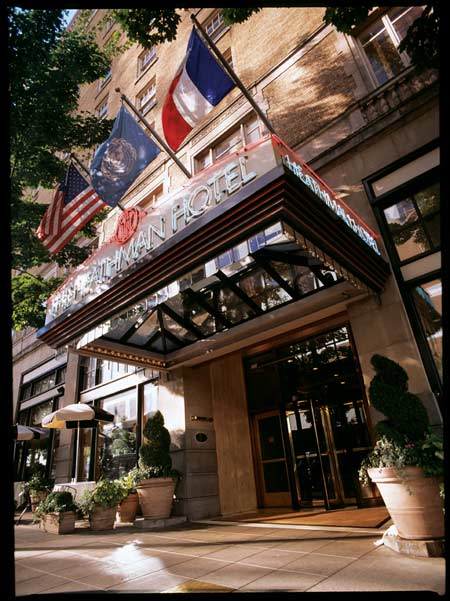 Long before 50 Shades of Gray made it popular, The Heathman Hotel had a reputation as one of the most haunted hotels in America. Rooms whose numbers end in 03 are rumored to be the most haunted in the hotel. The origin of this is a guest who committed suicide by jumping out of the window of room 1003. 703 is also considered haunted, but those not comfortable with the spirit world should avoid all 03 rooms. 
Guests have reported clean towels used when no one is in the room, glasses of water mysteriously emptying, and chairs moving around. Cold spots, sounds that can't be explained, and faces that appear in the dark have also been reported. Most chillingly, some guests have reported feeling a ghostly presence in bed with them. 
Shudder. Talk about double occupancy. 
Book your own ghostly stay at The Heathman Hotel >>
---

Related Hotels