Condé Nast Traveler Gold List 2012: Amankora, Paro
---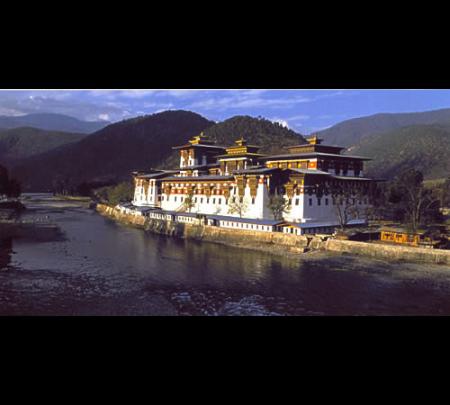 We understand that no one aims to come in second place; there is no recognition for mediocrity. We at Five Star Alliance understand better than anyone the importance of offering the most luxurious resorts in the world, so we notice what's going on in the industry, and it matters to us, because it matters to you. We work hard to offer you the best in the industry, and we'd like to welcome you to our second blog series where we feature the best and most luxurious resorts in the world. But don't take our word for it. These resorts have been recognized as the best in the business and have made the prestigious Condé Nast Traveler Gold List 2012.
The Condé Nast Traveler Gold List 2012 is the eighth of their annual lists, and the hotels chosen by their team of editors and experts are the best for service, food, location, rooms, leisure facilities, ambiance and design.
The Amankora, Paro in the Kingdom of Bhutan is featured on the Gold List 2012: Best for location. This luxury hotel occupies the high mountain valleys between China and India. Bhutan has maintained its traditional Buddhist way of life for centuries, and these traditions continue today. The word 'Amankora' combines the word 'aman' for peace with 'journey,' marking a unique entry into a secluded area whose incredible Himalayan landscapes have intrigued travelers all over the world. This luxury hotel is located about 2,520 meters above sea level, and the suites feature natural earth walls, sloping roofs, and wood paneled interiors. The views of the snow-capped Jhomolhari are simply breathtaking, and the serene and beautiful location of this hotel will surely bring you back in touch with yourself, allowing you to leave with a feeling of complete balance.
---