Sponsored Article: A Perfect Location in the City of Light at The Westin Paris-Vendôme
---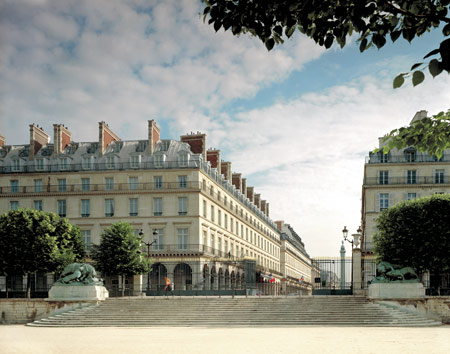 The Westin Paris – Vendôme has an enviable location in the heart of Paris just off the Place Vendôme, next to the Place de la Concorde and immediately opposite the spectacular Tuileries Gardens. Just a stone's throw from the Louvre, the hotel is surrounded by famous landmarks and is minutes away from the city's best shopping on the elegant Rue du Faubourg St-Honoré. This is the capital's busiest and most fashionable neighborhood.
When the hotel was first opened in 1878 it was celebrated as the most exclusive property of its kind and was regarded as a national treasure of France's Second Empire. Over the years, it has been renovated and restored many times, most recently in 2008. But important historic details remain: a courtyard fountain with a white marble water nymph, and a spectacular glass roof from 1878. This is where Empress Eugenie, wife of Napoleon III, took up residence during her husband's exile from 1898 to 1919, as commemorated by an inscription near the front entrance. This is also where Victor Hugo held three large banquets celebrating his 79th, 81st and 83rd birthdays in the lavish Imperial Salon on the ground floor. The most celebrated fashion houses such as Yves Saint-Laurent, Hanae Mori, Nina Ricci, Torrente, and Ungaro regularly hold their shows in the hotel's historic salons.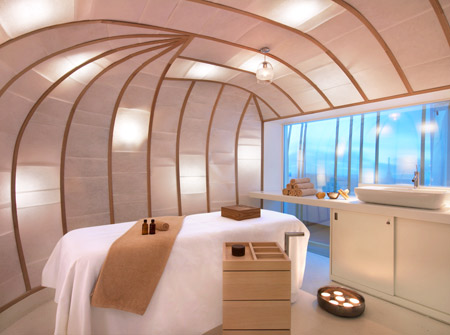 With 440 rooms, The Westin Paris - Vendôme has the largest number of suites of all the traditional Parisian luxury hotels in its category. From their Second Empire classicism, the majority of the suites at the hotel offer exceptional views of the capital- truly one of the best panoramas of the Paris skyline. The famous designer Sybille de Margerie refurbished the rooms in a sophisticated contemporary style. Taking inspiration from the history of the hotel, Sybille de Margerie created an ambience of renewal and relaxation with muted color schemes of plum–mauve to taupe, with splashes of light green and Bordeaux reds. Of course all the rooms at The Westin Paris - Vendôme are equipped with the sleep-inducing Westin Heavenly Bed, one of the great innovations developed by Westin. The bed has proved so popular with guests that the Westin Heavenly Bed is now for sale at the Westin online store.
---