Sponsored Article: A New Parisian Palace at Le Royal Monceau- Raffles Paris
---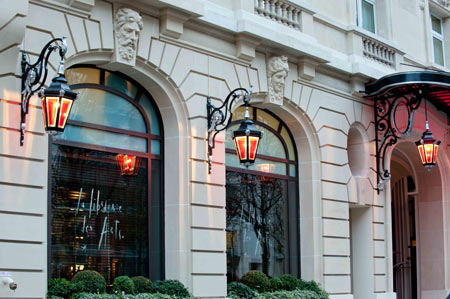 If you're looking for a very Parisian atmosphere, discover Le Royal Monceau – Raffles Paris. Re-opened in October 2010, after a two year transformation, Le Royal Monceau has created a new style of palace.
Located between the Arc de Triomphe and the Parc Monceau and few steps away from the Champs Elysées, the hotel, entirely renovated by Philippe Starck, is the perfect place to experience the rich and vibrant atmosphere of Paris.
Art and culture are predominant in the hotel: "La Librairie des Arts" - the hotel's bookstore with a large selection of 700 different types of contemporary art, design and architecture books, "Art District" - the art gallery, "Le Cinéma des Lumières" - the screening room and the photography collection displayed in the rooms and the public areas. In addition to all this, Le Royal Monceau is a pioneer in the domain of the arts offering a unique service of an art concierge.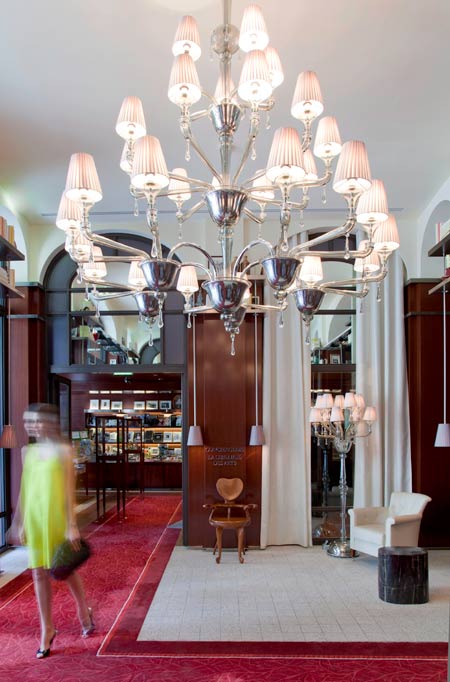 With its 149 rooms, suites and apartments, Le Royal Monceau has the largest number of suites and apartments in the City of Light. Inspired by the 1940's and 1950's, the atmosphere reflects the ambiance of a friend's home with original furniture and an acoustic guitar.
Experiencing Le Royal Monceau is also discovering the two restaurants run by the executive chef Laurent André. The French restaurant "La Cuisine"is an expansive and elegant dining room while Il Carpaccio serves fine Italian cuisine. Pastries and desserts throughout the hotel are created by the renowned "Picasso of pastry" Pierre Hermé. "Le Grand Salon," the beating heart of the hotel, serves all day dining and is the ideal location to meet for business or pleasure. In the evening, "Le Bar Long" awaits guests around the luminous table d'hôtes which create a friendly interaction between the guests. This effervescent bar and its cocktails reflect the sparkle of Parisian society parties from the 1930's.
---