Peek Inside the Penthouse Suite at Mandarin Oriental Paris
---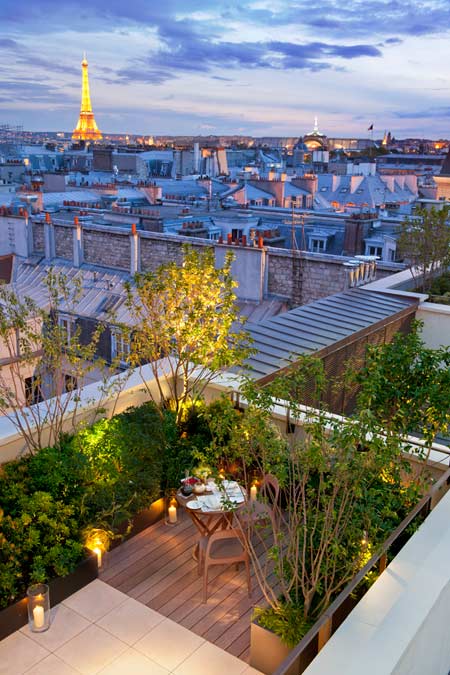 Mandarin Oriental Paris has a terrific location and the bespoke service the hotel group is known for.  Recently they've unveiled The Penthouse Suite, which is akin to having your own private apartment with maid service in the City of Lights. Located on the highest floor of the hotel, the three-bedroom split-level suite offers use of our breathtaking Royale Mandarin, Premier Atelier and Crystal suites. It sleeps up to 8 people, and is 407/sqm/4381sqf.
Among the amenities are twice daily housekeeping with complimentary water on turndown, a private elevator, a selection of bespoke artwork, a staircase fashioned from guilloche metal, and private gym. Most spectacularly, the suite has two terraces offering breathtaking views of the city's rooftops, the Garnier Opéra and the Eiffel Tower.
In addition to the suite's three large bedrooms, there is a lavish bathroom with gold cabochons scattered across the floor, a steam room and oversized bath.  Guests can choose from a plush robe or a silk kimono while soaking in the round tub and watching the in-bathroom TV.  There's also a spacious living room, dining room, kitchen, bar and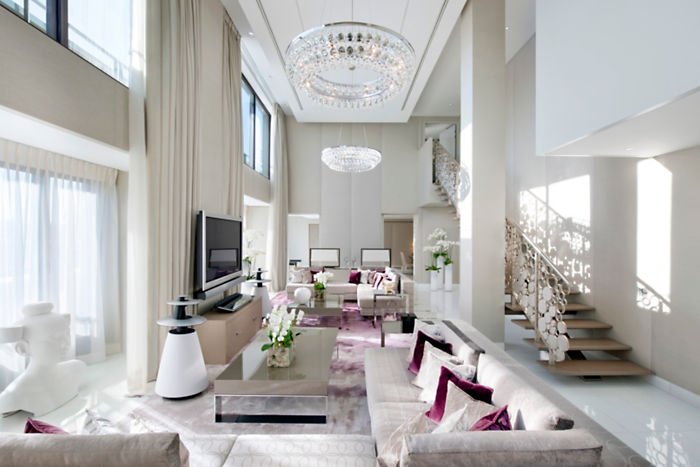 two additional bathrooms.
For your listening pleasure there's a Bang & Olufsen televisions and audio system. Those guests surgically attached to their electronic devices will be glad to know fast, high quality bandwidth, both wired and wireless, allows for up to four devices. 
Still feeling a little tense despite all this luxury? Guests may exclusively enjoy a complimentary, ensuite Jiao Ting massage for two.
View rates, details, and more photos at Mandarin Oriental Paris >>
Share this article:
---