Did You Know? Hotel Scribe
---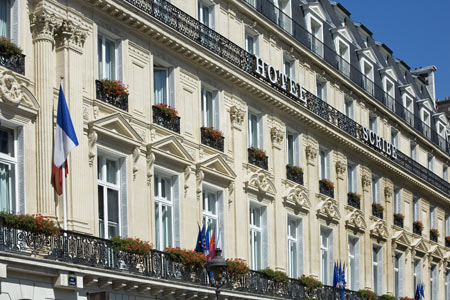 Hotel Scribe was built in 1861 and today honors its many famous visitors with decor and whole floors devoted to them. Soon after opening, the hotel became home of the prestigious Jockey Club. The decoration of the first floor commemorates the prestigious club whose members were the elite of French and European society under the Second Empire. The second floor is a tribute to Marcel Proust, who immortalized the club in his works.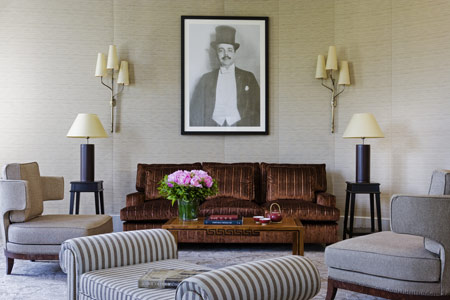 The 4th floor pays tribute to Serge Diaghilev, founder of the Ballets Russes, who lived in the hotel. Stars performing at the nearby Olympia theatre would often stay at the Scribe. Among the artists was the legendary Josephine Baker, to whom the 2nd floor is dedicated. The 6th floor is dedicated to Jules Verne, the visionary author who pioneered the science fiction genre and was a regular at the hotel's Grand Cafe. 
In 1895, the hotel played host to the first public presentation of the Lumiere brothers' revolutionary invention, the Cinematograph. The 5th floor commemorates the birth of cinema. 
Today, the hotel conserves the memory of that era, along with that of the countless personalities who shaped its renown. 
View rates, details, and more images of Hotel Scribe >>
Share this article:
---