Frommer's List of Top 10 Destinations for 2012
---
Nothing whets our appetite for travel more than the annual destination lists by top travel guides. Frommer's recently released their "Top Destinations for 2012" after its editors, authors, and experts spent "months bickering" among themselves. They also reached out to readers to find out their travel plans for the coming year, with Turkey the clear winner at 51% of the vote (Paris, Italy, and Hawaii also got high marks). The USA Today has summarized the list, including explanations about each destination from Frommers.com editorial director David Lytle.
Curacao – This often overlooked Caribbean island has affordable rentals, "as opposed to traditional flop-and-drop all-inclusives."

Chongqing, China – An alternative to the usual Chinese destinations (Beijing, Shanghai), it's a 19th-century town that has undergone rapid modernization, thanks, in part, to its position as the last stop on the Three Gorges river tour.

Fukuoka Japan – This feudal Japanese town on the north shore of Kyushu province is a place to go after you've done Tokyo and Kyoto. Plus, its inclusion on the list is a reminder that not all of Japan was affected by the earthquake.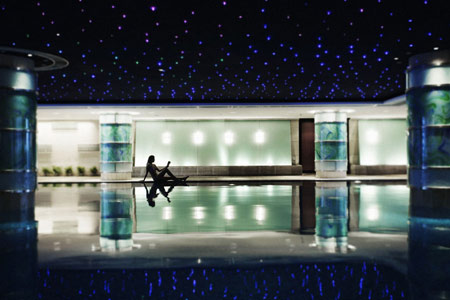 Beirut – The city has experienced a renaissance in recent years, as many European travelers know. "It's an urban hotspot full of smartly dressed people who have intelligent conversation," Lytle says.

Ghana – Unlike some other African nations, this country has enjoyed long-time stability. As a former center of the slave trade, it's also on the heritage trail for African Americans.

London's Greenwich neighborhood – Just 20 minutes from Central London, this Thames-side town has undergone a renaissance. And post-Olympics is a good time to visit London, since it's bound to be gussied up for the event, with bargains after the party's over.

Girona, Spain – This Costa Brava town is popular among Brits, but is largely undiscovered by Americans. It's also an easy-to-get-to beach getaway from Barcelona.

Bay of Fundy, Nova Scotia – It's a quiet, charming area, perfect for recharging your batteries.

Kansas City, Mo. – Its food and music scenes are lively. It sports a number of really good museums. Plus, it's central locale makes it relatively close to a lot of Americans.

Yucatan Peninsula – There's more to this region than Cancun. Moreover, it's been relatively free of drug-related violence that has touched border towns and the some of the Mexico's western reaches.
---