Countdown to the Most Haunted Hotel: Hotel Monteleone
---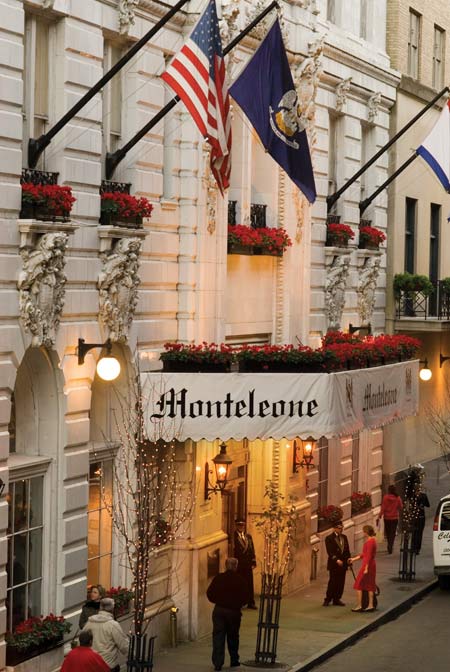 Thanks to Anne Rice's novels and American Horror Story, vampires are probably more closely associated to New Orleans than ghosts and spirits. But Hotel Monteleone has its share of ghosts and otherwordly sightings.  The historic Hotel Monteleone, founded in 1886 and owned by the fourth generation of the Monteleone family, has often heard ghost stories from guests, especially on the 14th floor (which is actually the 13th floor).
Generations of hotel guests and staff have regularly experienced haunted events at the event. This haunted hotel has an elevator that stops on the wrong floor, leading a curioues couple down a hallway that grows chilly and reveals the ghostly images of children playing.

In March 2003, the International Society of Paranormal Research spent several days at the Hotel Monteleone, investigating the hauntings. While at the hotel, the team made contact with more than a dozen earthbound entities. Among them were several former employees, a man named William Wildemere who died inside the hotel of natural causes, and a boy who was much older when he died but enjoys returning to Hotel Monteleone as a 10-year-old to play hide-and-seek with another young spirit.

Get ghostly at Hotel Monteleone >>
Want more ghost stories? Check out more haunted hotels on Pinterest and Facebook.
---