Your Luxury Summer Travel Guide: Wine Tasting at the Auberge Du Soleil
---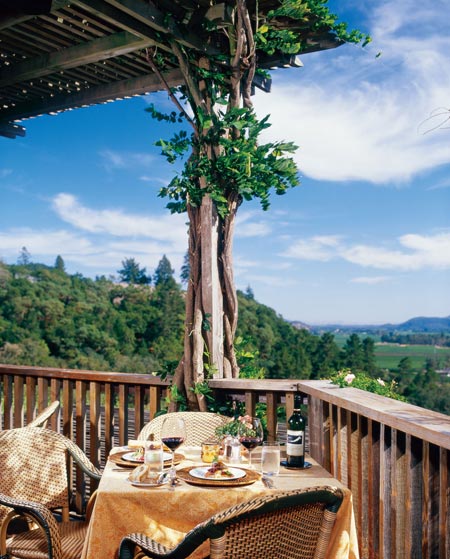 Swimming, fishing, hiking, sun bathing, and kayaking are just a few of the various activities to partake in during the incoming summer months. We've combined luxury hotels with exciting activities to give you the ultimate summer luxury travel guide perfect for folks looking for an adventure, a weekend away, or just an opportunity to take advantage of the beautiful weather! Check in with us often for a few ideas on where the summer should take you!
Our featured activity today is wine-tasting, and we can't think of a better place in the United States to swirl, sip, and spit than Napa Valley, California. The Auberge du Soleil is one of northern California's most revered dining establishments, and its located on a hillside with fantastic views of Napa Valley. Its 52 luxury rooms feature Mediterranean inspired décor and private outdoor terraces for relaxing and dining. The restaurant at the Auberge du Soleil features delectable dishes perfectly paired with wines in ways that delight and inspire even the greatest of food connoisseurs. And with over 120 wineries open to the public in Napa Valley and a concierge to assist with planning your itinerary, the Auberge du Soleil is the perfect luxury hotel for a food and wine-filled summer weekend!
Curious what other luxury hotels await you? Check out the other phenomenal options in Napa Valley here!
---