What Wine Goes Best with your Favorite Girl Scout Cookie?
---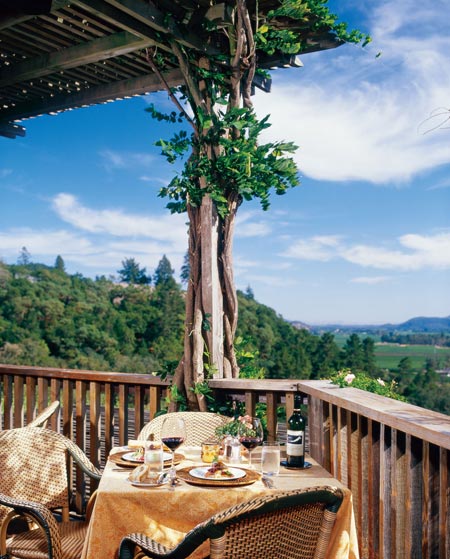 You read the title correctly. Today we're not exploring what wine compliments Alaskan Salmon or risotto; we're bringing you recommendations of which wine goes best with various Girl Scout Cookies. Kris Margerum, the wine director at Auberge du Soleil in Napa Valley has gone through the vast 17,000 bottle wine cellar to suggest the absolute best wine-cookie pairings. Check out the pairings below and enjoy the adult, edgy rendition of Girl Scout Cookies.
Savannah Smiles go best with a 2010 Dr. Loosen 'Bernaksteler Lay' Riesling-Kabinett. As stated by Kris Margerum and reported on HotelChatter, ""The lemon notes and powder sugar create an amazing match with this off-dry, high- acid white wine."
Trefoils-Old Fashioned Shortbread go best with the 2007 Schramsberg Blanc de Noirs Sparkling Wine. "The creamy richness of the shortbread is balanced by the fresh lively notes of the Sparkling Wine." 
Dosidos-Peanut Butter Cremes go best with a 2009 Schloss Gobelsburg Gobelsburger Zweigelt. "The light bodied and fruity Zweigelt paired with the Do-Si-Dos brings home the flavors of peanut butter & jelly."
Samoas go best with a Graham's 20-Year Tawny Port. "The coconut is an ideal blend with the oak-aged port, while the Noval Vintage Ruby Reserve Port is rich enough to match the chocolate and mint flavors of the popular Thin Mints." 
Tagalongs-Peanut Butter Patties go best with Rare Wine Company's "Imperial-Old Reserve" Malmsey Maderia, "Nothing goes better with sweet Maderias than chocolate and nuts."
We certainly encourage you to explore the room types, rates, and photos of the Auberge du Soleil here! Make your reservations today and get ready for an incredible time in phenomenal wine country, cookies and all!
This article originally appeared in HotelChatter.
---