The World's Best

search_hotel_count

Luxury Waterfront Hotels in Netherlands
Amsterdam, Noord-Holland, Netherlands

Situated in the heart of Amsterdam, Hotel De L'Europe is a luxury hotel overlooking the Amstel River. Originally...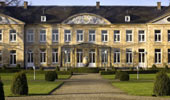 Could anything be more attractive? The irresistibly attractive Geul valley, the marvellous Ingendael wild...
Ideally situated on the boulevard of the Royal city of The Hague, with a spectacular view of the North Sea,...