Peek into The May Fair Hotel's Ebony Suite
---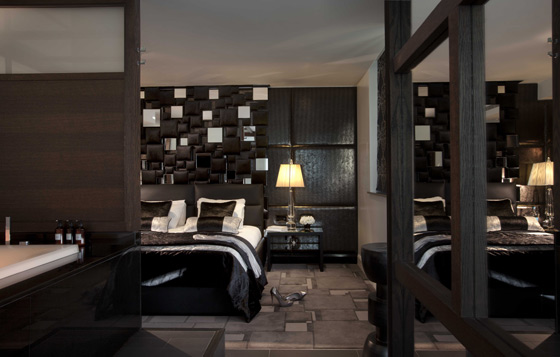 The May Fair Hotel London hosts many celebrity studded social events such as the Olivier Awards, and it is the official hotel for London's Fashion Week. They've just announced their announced their newest suite: The Ebony Suite. Ebony's futuristic facilities and generous proportions are sure to be a hit with celebrities and non-celebrities alike. 
The one-bedroom suite features stylish dark wood, a 67 square metre lounge area, sleek kitchenette, glass dining table, 52" flat screen TV, and separate guest bathroom. Spanning an impressive 110 square metres, and with access to an adjoining King Standard Bedroom, the luxury living area spills out onto a 34 square metre terrace, complete with patio furniture and panoramic views.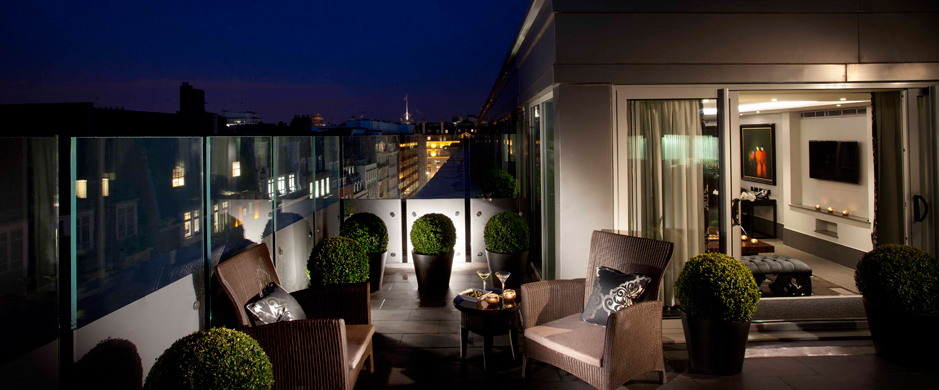 The suite can also be booked as a two-bedroom suite. When booked as a two-bedroom suite, guests can also make use of the suite's separate entrance, which doubles up as a private lobby - perfect for receiving visitors. 
The May Fair Hotel London definitely invested some technological time into the Ebony Suite bathroom. The centerpiece of the spacious shower room is an oversized temperature color-changing bathtub, elegantly positioned on a raised platform in the master bedroom and, for extra privacy, partially enclosed by Japanese-inspired paneling.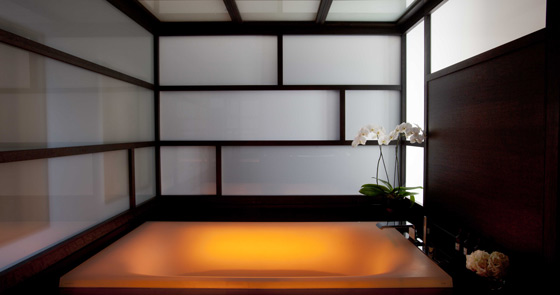 The technologically driven bathroom is complete with a multi-lingual shower that speaks a total of 8 different languages, and a Washlet, the world's most advanced lavatory with integrated bidet, temperature and massage functions, operated via a wall-mounted remote control panel. 
The Ebony Suite joins The May Fair's  large and diverse luxury suite collection. Lavish without being showy, dramatic without compromising on comfort and with service that's attentive yet low-key, the May Fair redefines modern luxury with playful panache. 
Share this article:
---