Hulu Hoop on the Rooftop at The Berkeley
---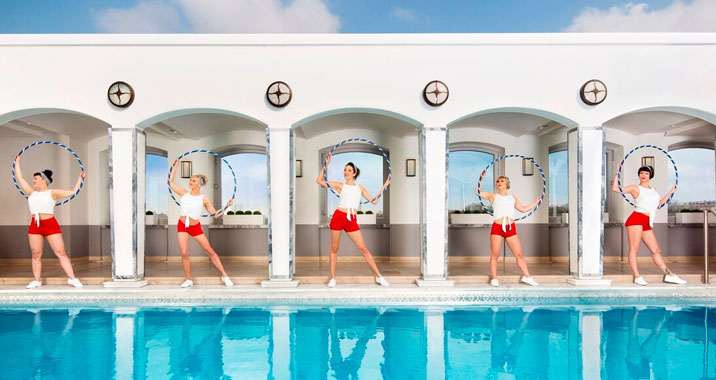 For all those who are yoga weary, can't bear another step class, or who think Krav Maga is a type of sandwich, The Berkeley has an exercise plan for you. Introduced earlier this summer and running through the end of October, the hotel's health club and spa is offering London's first rooftop hula-hooping classes. 
The classes are lead by hula-hoop fitness experts HulaFit®. The exercise craze is a favorite among celebrities like Beyonce, Emma Stone, and Liv Tyler, and can burn up to 600 calories an hour, as well as delight your inner child.
Classes are taught every Wednesday from 12-1pm. The £65 fee includes a pool side lunch, complimentary use of the pool, and a one of a kind souvenir Berkeley hula-hoop. HulaFit® targets core muscles for a great ab and cardio workout, while keeping things playful. Participants will learn a variety of hooping styles such as the basic Waist Hooping progressing to Turning & Pirouettes, The Limbo, The Vortex, Body Wraps, and the Booty Bump. Following each class, guests can dip in the pool and enjoy that well-deserved poolside lunch overlooking panoramic views of Hyde Park and bustling Knightsbridge.

The class can be booked through the hotel's spa.
Book your stay at The Berkeley >>
---

Related Hotels