Did You Know? 51 Buckingham Gate
---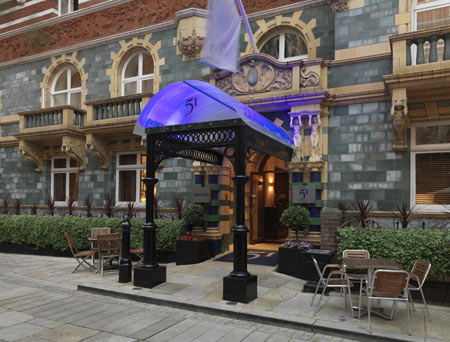 51 Buckingham Gate is tucked away on St. James Court. You could easily pass it – because the street is almost too narrow to let you stand back and enjoy the full panorama of its Victorian-Edwardian stone-trim-and-brick-façade. Linking the eight mansion blocks that surround this court is an endless frieze of figures carved from the bricks that dance around the quad, reputedly the longest frieze in existence anywhere in the world. 
What makes St. James Court all the more special is that its builder was not a famous architect or hotelier, but an almost unknown English gentleman. Major Charles Pawley was a retired military man who had learned his skills in the Royal Engineers.
St. James Court was a Major Pawley's masterwork. 
Book a stay at 51 Buckingham Gate >>
---