Countdown to the Most Haunted Hotel: The Langham London
---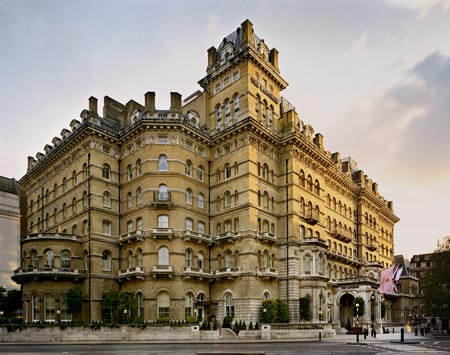 The Langham London is awash in ghosts. The luxury hotel is said to have 5 regular ghosts (and some irregular ones), but seeing as the hotel has been in operation since 1865, perhaps that's not too surprising. The hotel was once owned by the BBC, and many of the sightings were by the broadcasting company's staff. Over the summer, members of the British National Cricket Team fled the hotel after paranormal sightings.
Room 333 is said to be the most haunted in the hotel.  The ghosts include:
1-A German prince who committed suicide by jumping out of a fourth-floor window. He has been sighted walking through doors in the early morning, and is said to be the most active ghost in the building. He is very fond of Room 333. Look for a stocky man in a military jacket. 
2-A honeymooning doctor who killed his wife before killing himself. This ghost was seen in Room 333. He's recognized by his blank eyes and Victorian dress.
3-The Emporer Napolean III. He lived at the Langham during his exile. He often hangs out in the basement.
4-A hallway-haunting man with a gaping wound on his face. There's also a butler who roams the halls. 
5-A ghost who likes to toss guests out of their bed, especially in room 333.
6-A fluroescent ball of light which coaleses into human form. 
Check into Room 333 (if you dare) at The Langham London >>
---