Did You Know? Pennyhill Park Hotel and The Spa
---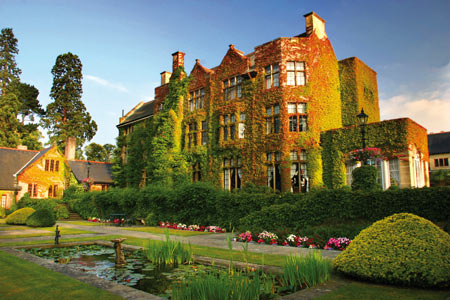 The earliest reference to Pennyhill Park Hotel and The Spa in Bagshot, Surrey, is found in the Tithe Land Registry of 1609. It was known as Pennyhill field and thought to have been common land used as a beacon-warning site aiding a national system, warning the arrival of the Spanish Armada in 1588.
James Hodges, a civil engineer, who had been born in Queensborough in Kent in 1814, began to build the first house on the site in 1849 and was completed in 1851, the year of the Great Exhibition.
James Hodges died in 1879 and the next occupant of Pennyhill was Louis Schott, a banker born in Frankfurt but with British Nationalisation. He added the Orangery in 1881 – the site of the current 45,000 sqft Spa. Louis died in 1901 and the house was then occupied until 1922 by his nephew, Louis Floershim, also born in Frankfurt and a naturalised British subject. He extended the house in 1903 in neo-Tudor style using Bath stone. For a period during the 1st World War the house reputedly served as a rest house for officers.
Book a stay at Pennyhill Park Hotel and The Spa >> 
---