Healthy Gourmet Dining at Canyon Ranch in Lenox
---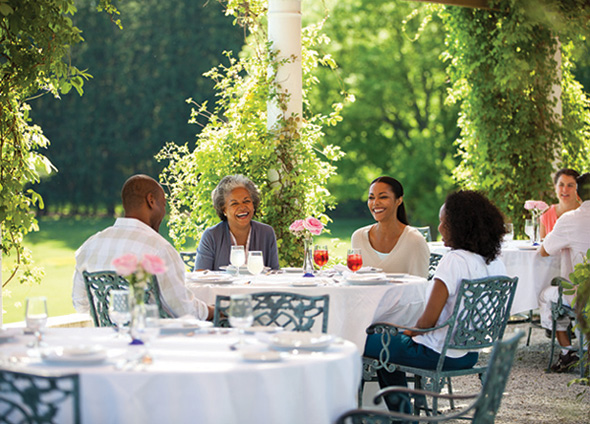 At renowned Canyon Ranch in beautiful Lenox, Massachusetts, the air is sweet, the scenery is perfect, and the food is a joy for body and soul. Explore the many possibilities of this unsurpassed health resort, such as fitness classes, hiking, sublime spa services and culinary experiences that will thrill you. Plus, first-time guests save 20% on this all-inclusive dream vacation, now through December 23, 2014 – a delectable deal!

Discover the award-winning cuisine that meets the high gourmet and nutritional standards of luxurious, all-healthy Canyon Ranch. Your stay includes three meals a day, and you're sure to find favorite new dishes.
You'll have plenty of opportunities to learn the secrets of top Ranch chefs through group or private cooking classes, workshops and complimentary lunch demos every day. And for the most focused culinary experience, check out our Canyon Ranch Cooks featured events, led by top chefs, July 30 – August 3 and October 1 – 5. You'll take home great inside tips, new skills and practical knowledge for preparing scrumptious dishes that are also good for you.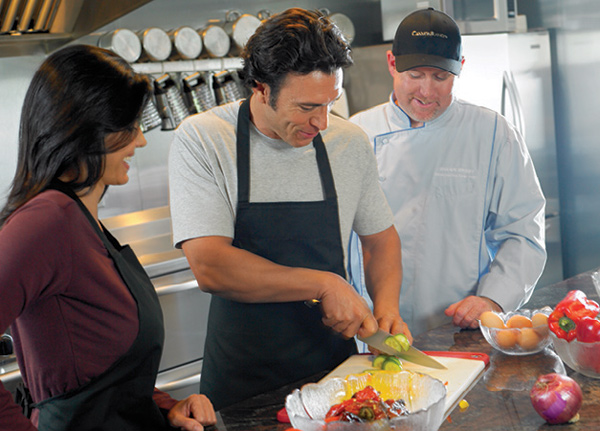 Canyon Ranch cuisine is created by chefs and nutritionists who work together and use only the best fresh ingredients, organic and locally sourced whenever possible. You can sample everything from salmon to tiramisu, or choose meals that are gluten-friendly, vegetarian, vegan or specially prepared with your health priorities in mind. It's all delicious!

Have a particular food interest? Meet with a Canyon Ranch nutritionist who can answer your questions concerning weight loss, a special diet, balancing your meals and more. You can even ask for help in planning delectable, healthful meals throughout your stay, so you always have the best possible dining experience.

Savor the Canyon Ranch experience, the healthy vacation of a lifetime!
---
Related Hotels
In the tradition of the grand French country chateau, Wheatleigh combines exceptional personal service and extraordinary cuisine with the elegance and comfort of the 21st century. On 22 acres overlooking the Berkshire mountains... more >>

Featuring a setting that celebrates wellness and vitality, the Canyon Ranch Lenox, is focused on offering guests an environment that leads to personal discovery, energy, and empowerment. Since 1979, Canyon Ranch has set the... more >>